Once upon a time, when I was a young girl I
dreamt of becoming a florist
, the dream was quickly dismissed by a lovely bunch of oriental lilies a boy once gave me.
Though my allergies did not stop me from visiting the nation's capital renowned tulip festival aka Floriade.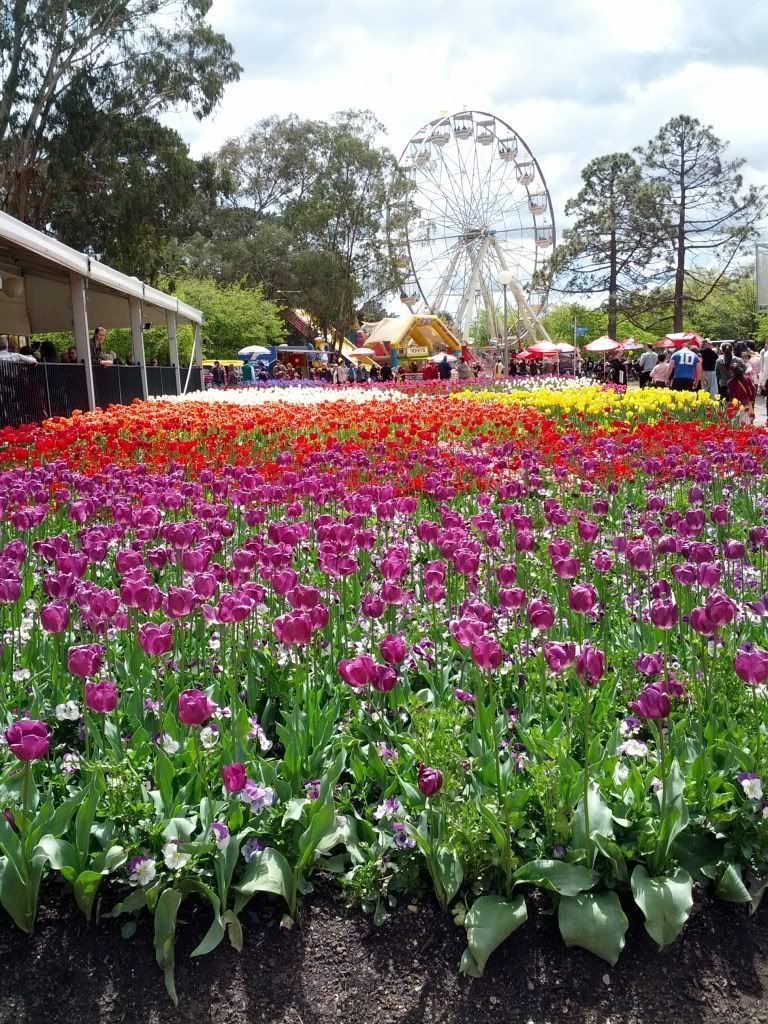 Unlike Sydney, Canberra's morning air was
clean, crisp and cold
.
The morning dew clouded up my friend's front windscreen. Oh didn't it make us
salivate for breakfast
!
My lovely friend Simon wrote up an itinerary for my short yet sweet trip. First on the list was – Farmers Daughter.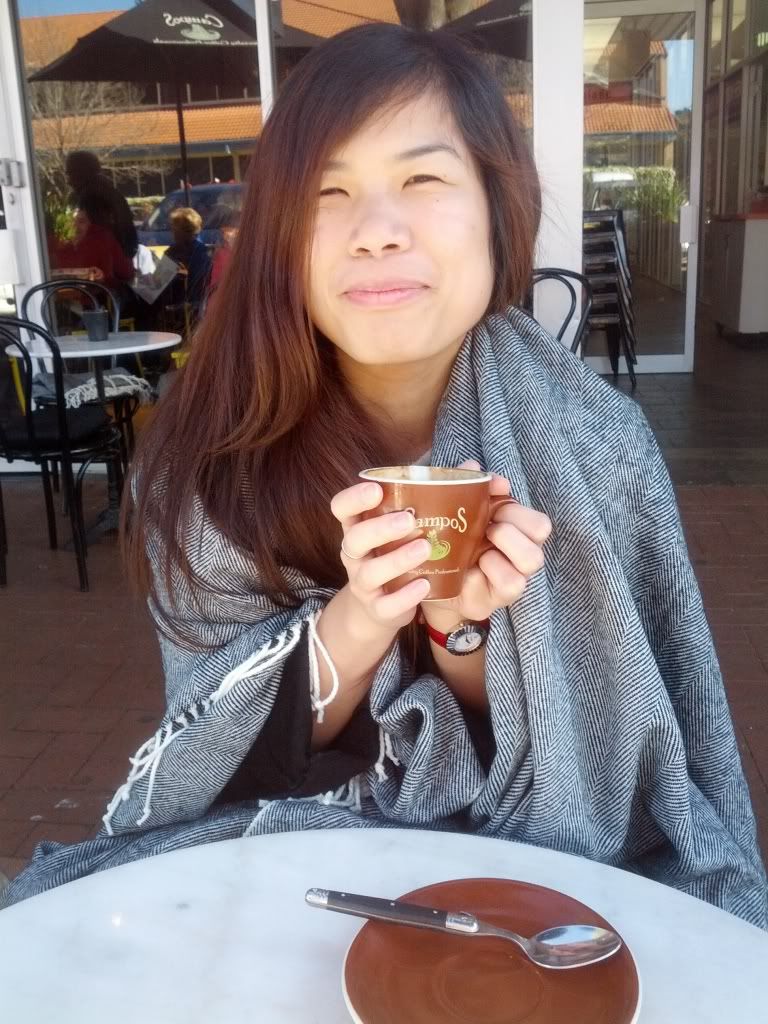 me being me :)
We were seated outside the cafe; unlike many cafes in Sydney, placed next to the entrance was a chest filled with blankets;
oh didn't I take advantage of it
!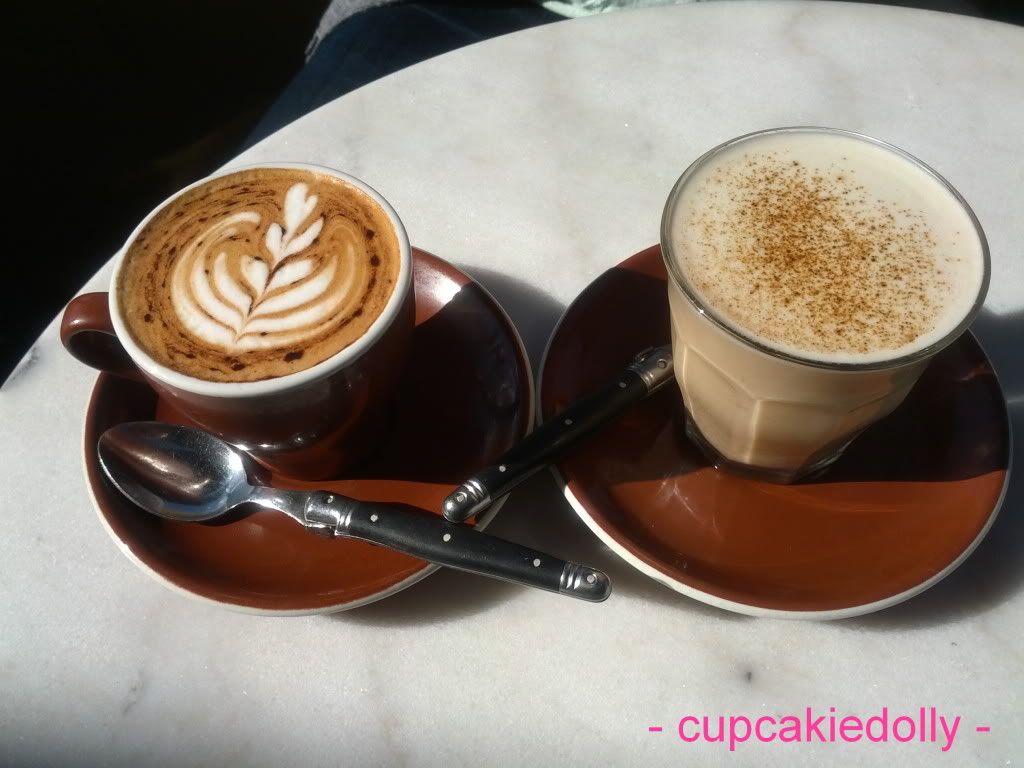 Farmer's daughter sources its beans from Campos; hence the coffee was strong in flavour!
Breakfast burger - $16.50
Soft poached eggs with bacon, baby spinach and hollandaise on a brioche bun
Best poached eggs I've had to date!!
The eggs just
oozed out in goodness.
The eggs slathered in hollandaise sauce together with bacon and a buttery brioche.
Ah what a delight!
I'll be back!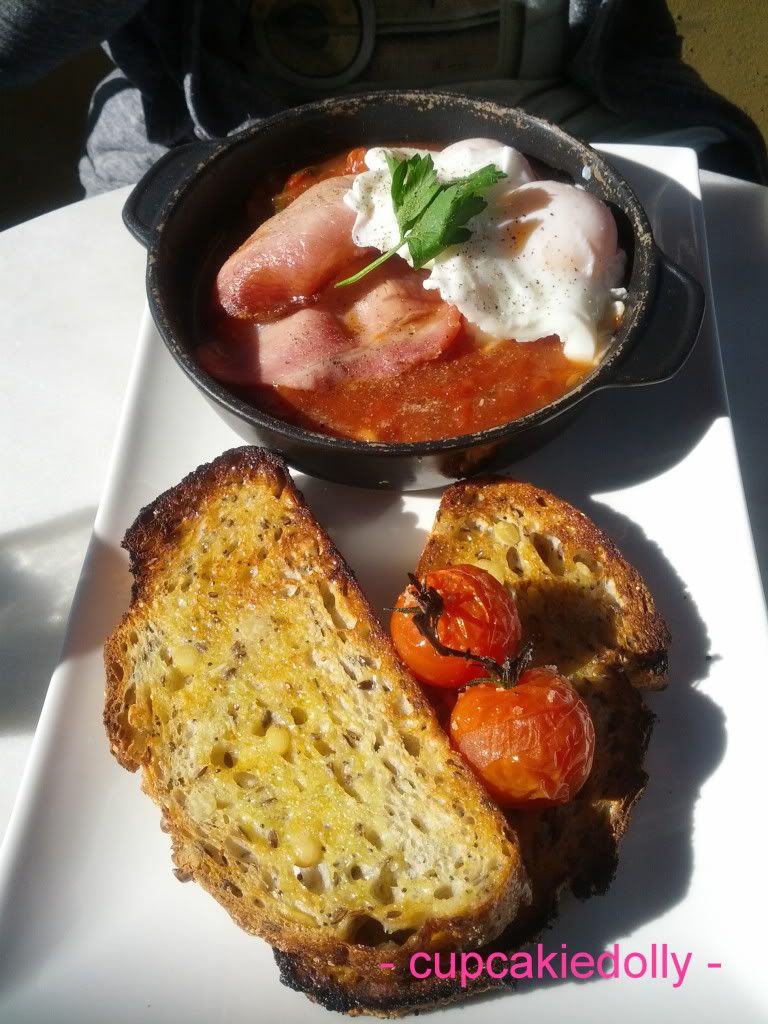 One pan bacon and eggs - $16.50
Bacon and eggs cooked in spicy tomato cassoulet with toasted sourdough
I didn't find much umph in this dish. The beans were
slightly under-cooked
for my liking.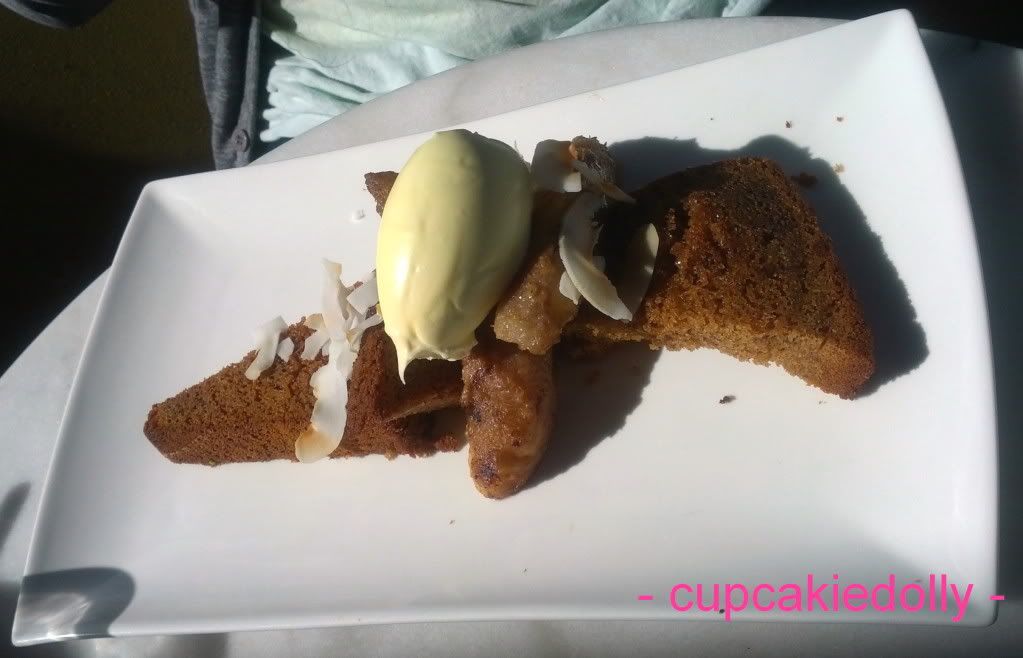 Banana Bread - $12.50
Honey and dinkel wheat banana load, served with caramelised banana, toasted shaved coconut and thick farm house cream.
A friend of mine once whispered in my ear about a delicacy she once had in Melbourne as recall, fifteen dollar banana bread, and she was even willing to go back. Knowing me and my
unconditional love
for banana bread this $15 banana bread
tickled my curiosity
. I mean, how could banana bread cost so much (
we're not in a banana drought right
)?
Can I justify paying $15 for banana bread?
Moving along the banana bread was on the crumbly side, a tad dry and overly too sweet for my liking.
Slathering on the farm house cream
quickly on top of the banana bread hid all the faults and negativity.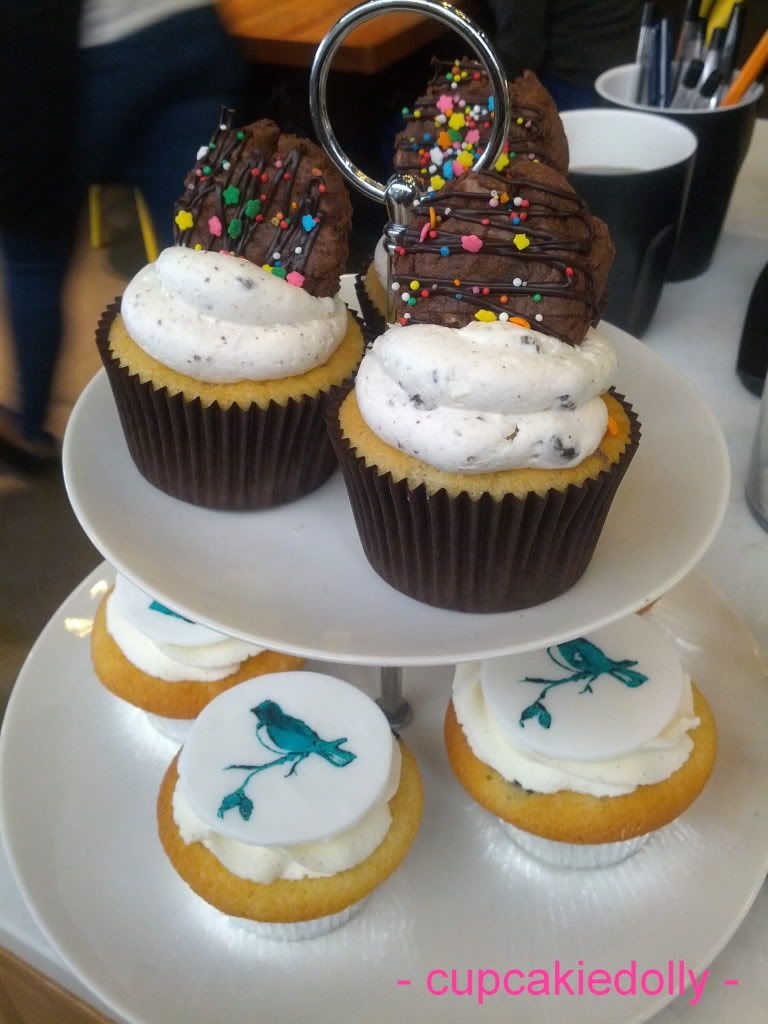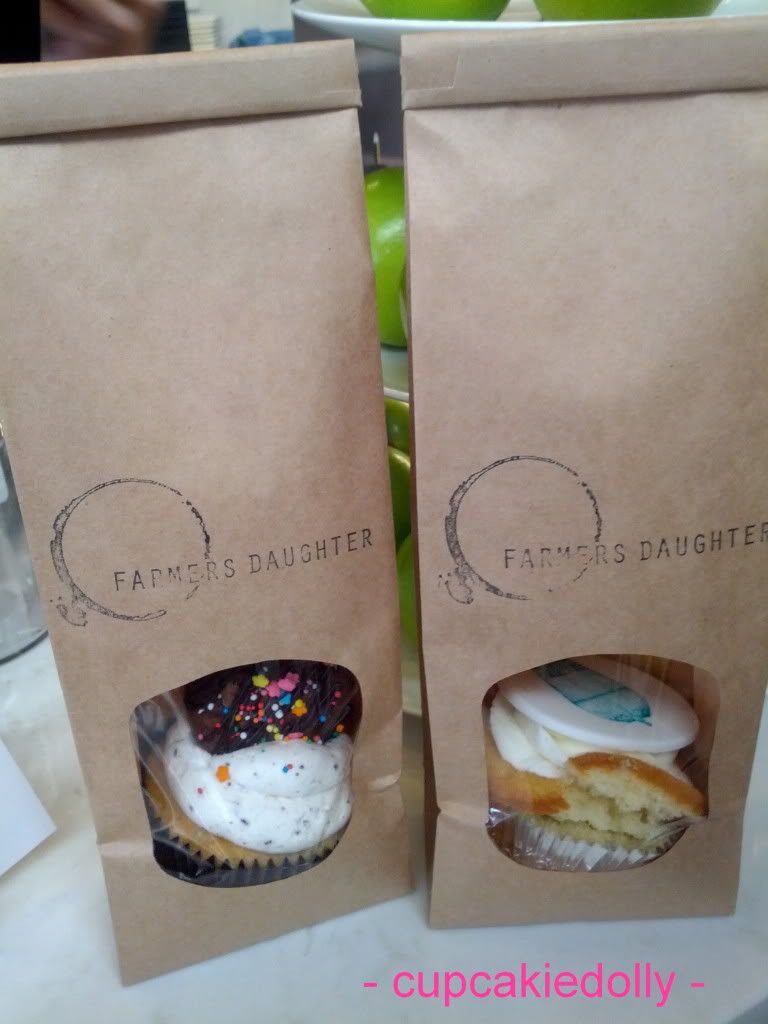 Scored! Two cupcakes courtesy of the friendly cashier, she thought it'd be fitting to give me cupcakes since my blog is named
cupcakiedolly
, how sweet *smiley face*
Thought of the day:
Can you justify paying $12-$15 for banana bread?
End notes:
-
Cupcakiedolly suggest: Breakfast burger
-
Lovely café, friendly staff and fast service.
With Love,
Dolly
Place:
http://www.facebook.com/pages/Farmers-Daughter/165853500139498