Feel like surprising someone special?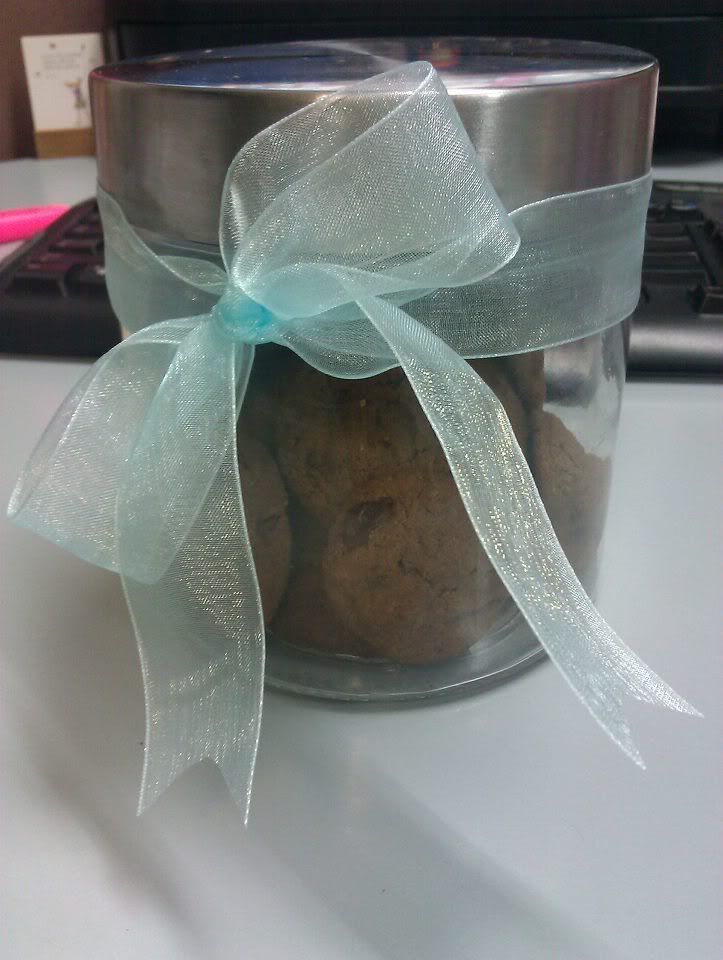 *
Source
*
Ingredients:
1 cup butter, softened
1 1/2 cups white sugar
2 eggs
2 teaspoons vanilla extract
2 cups all-purpose flour
2/3 cup cocoa powder
3/4 teaspoon baking soda
1/4 teaspoon salt
2 cups chocolate chips
Method:
1. Preheat oven to 175 degrees
2. In large bowl, beat butter, sugar, eggs, and vanilla until light and fluffy. Combine the flour, cocoa, baking soda, and salt; stir into the butter mixture until well blended. Mix in the chocolate chips and walnuts. Drop by rounded teaspoonfuls onto ungreased cookie sheets.
3. Bake for 8 to 10 minutes in the preheated oven, or just until set. Cool slightly on the cookie sheets before transferring to wire racks to cool completely.
Quote of the Day:
"We tend to forget that happiness doesn't come as a result of getting something we don't have, but rather of recognizing and appreciating what we do have."
- Frederick Keonig
With Love,
Dolly