"Eat, Drink, Smile"
Hidden in the back streets of Surry Hills alongside the Royal Albert Hotel is small and discreet entrance to Bamboo Dumpling Bar, this dim lit bar offers an abundant selection of dumplings with a western influence.
Dumplings have always been my favourite, in fact I was luckily enough to be passed on a secret family recipe from an aunty of mine long time ago who constantly makes dumplings for her family. This recipe I will always cherish.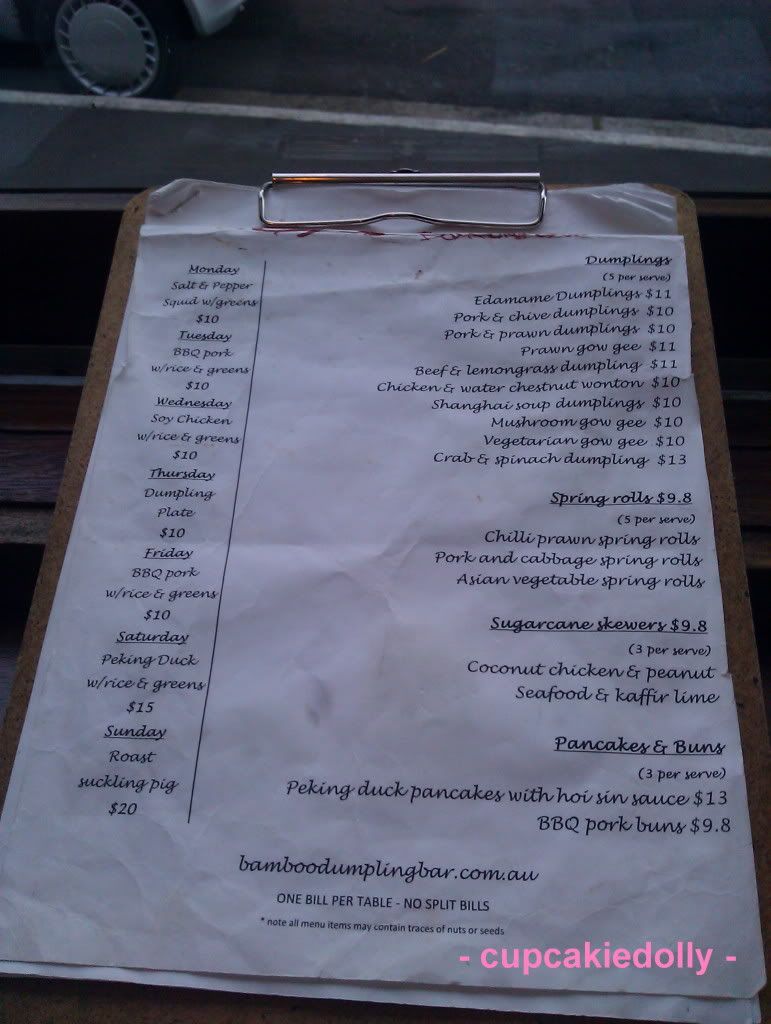 " We believe that dumplings aren't something you need to learn to love because there is a dumpling in every culture" – Bamboo Dumpling Bar
(For those who haven't seen
Kung
Fu
Panda
)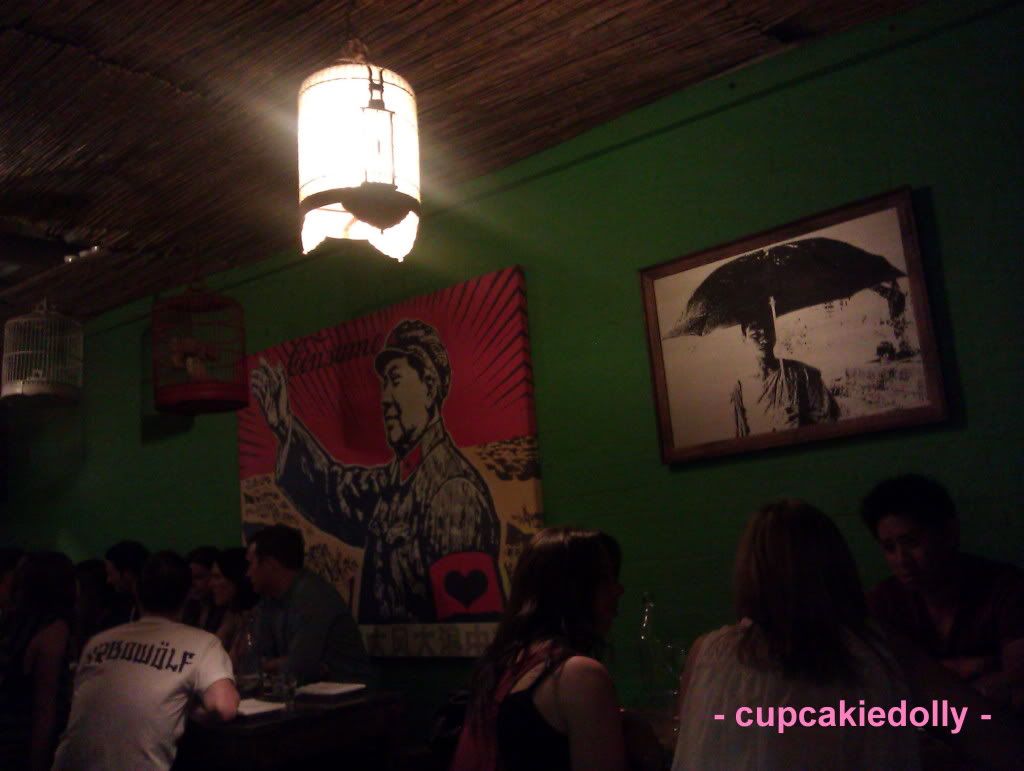 Having been spoilt for choice we chose the following:
Coconut Chicken & Peanut Sugarcane Skewers $9.80
The chicken was grilled perfectly and wrapped around a piece sugarcane, unfortunately the peanut was too subtle for my tastebuds, after devouring the chicken, it was time to chew on the juicy sugarcane which is always an extra bonus !
Instead of taking the traditional approach (bamboo) all dumplings were served on a white rectangle plate. The dumplings embedded in soy sauce and a splash of chilli sauce. This encouraged us to scoff down the dumplings ASAP otherwise they would be too salty, which I found as a letdown.
Beef & Lemongrass dumplings $11
The beef filling tasted quite odd, the lemongrass was very faint and slightly bland.
Chicken & Water Chestnut Wonton $10
These wontons were nice and succulent, and oozed out in sweetness.
Crab & Spinach Dumplings $12
These dumplings were filled with both prawns and spinach with a sprinkle of crab on the top, similarly these were on the bland side and needed a good shower of soy!
Shanghai Soup dumplings $10
Unlike the typical xiao long bao, the meat was a bit tough and the skin was quite thick; though soup was nice and clean. I must emphasise how healthy theses tasted, you could eat a dozen of these without feeling sick. We didn't even order tea!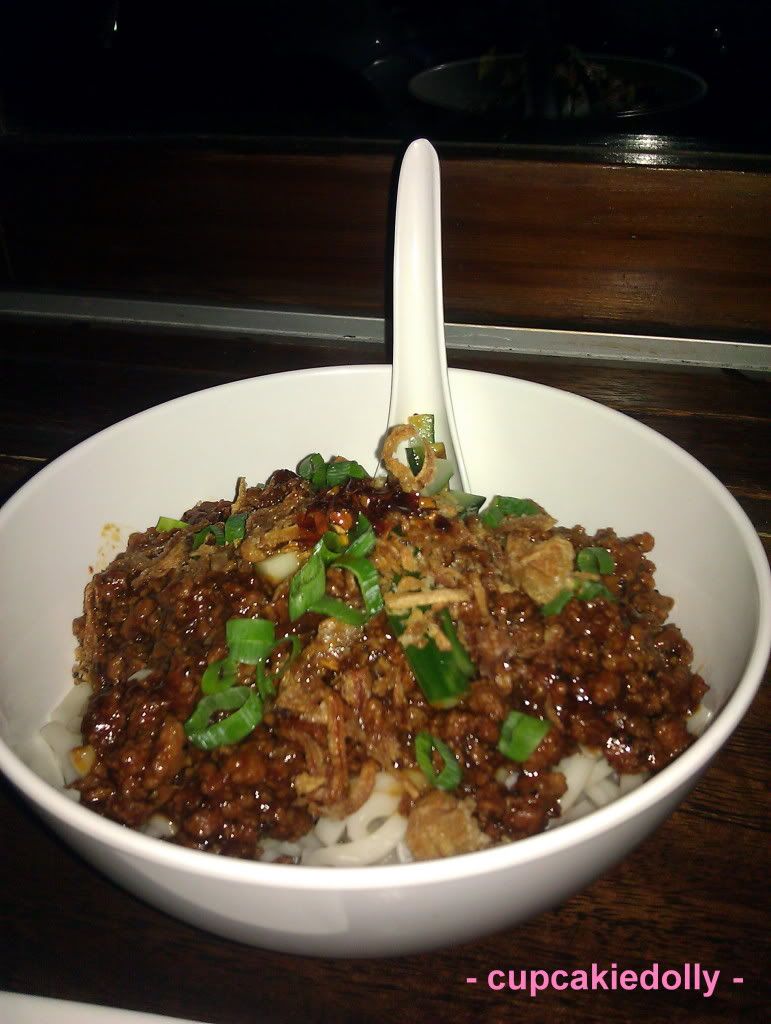 Schezuan Pork Spicy noodles $15
What does this remind you of?
Well for me it looked like spagbowl.
The white udon noodles were topped off with a generous amount of spicy schezuan pork with the added chilli and intense amounts of pepper, and garnished with fried onions and shallots.
To my surprise, these noddles really did taste like Spaghetti Bolognese!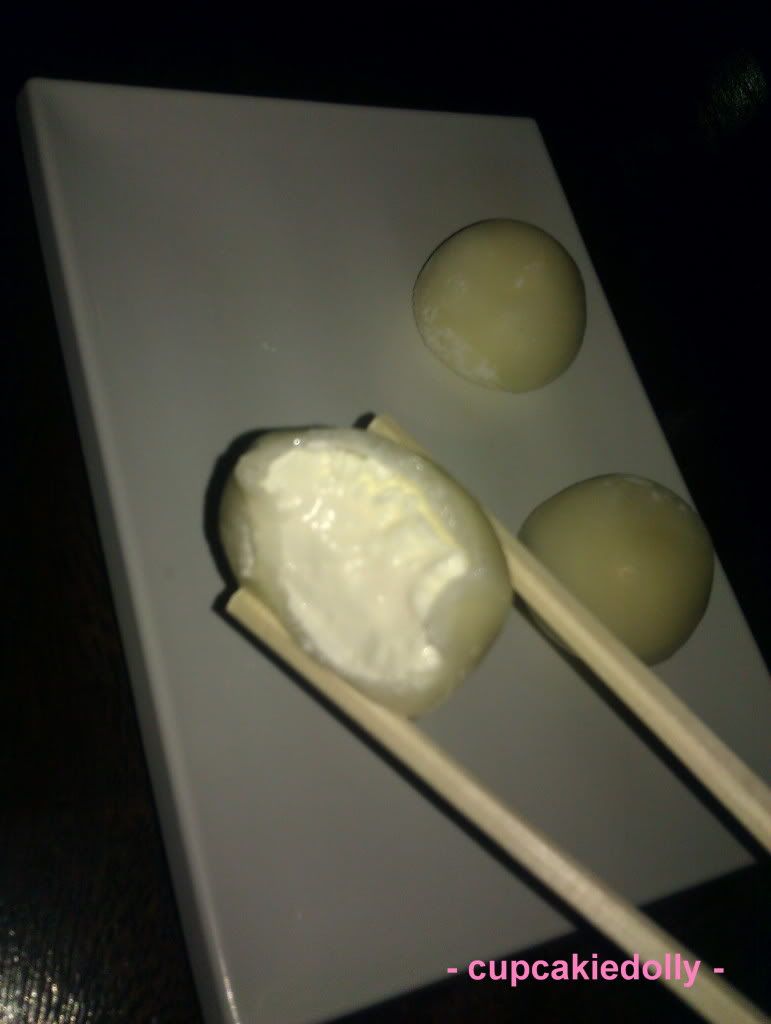 Icecream dumplings $9.50
These ice-cream dumplings possessed an interesting concept; they were mochi balls filled with Vanilla icecream.
The savoury dumplings itself were quite disappointing, though the icecream dumplings we ordered came out perfect.
Quote of the Day –
"We believe that everyone has nice dumplings"
– Bamboo Dumpling Bar
End Notes:
- Cupcakiedolly's Recommendations – Chicken and Chestnut wonton and Icecream Dumplings
- Fast service
- Unlike other yumcha places, i must note how healthy my belly felt when i walked out; i could eat more without cringing on both oil and fat. I actually lasted without tea!
- Can get pricey
Love,
Dolly
Place:
http://www.bamboodumplingbar.com.au/