Austria
What's the first thing that comes to mind?
The sound of music ... *starts singing*
Whenever we drive to the city, we'd pass The Austrian Schnitzelhaus on Victoria Road; this little cottage always tickled my curiosity.
Without a booking we were seated in the fair corner getting a glimpse at all the hungry stomachs.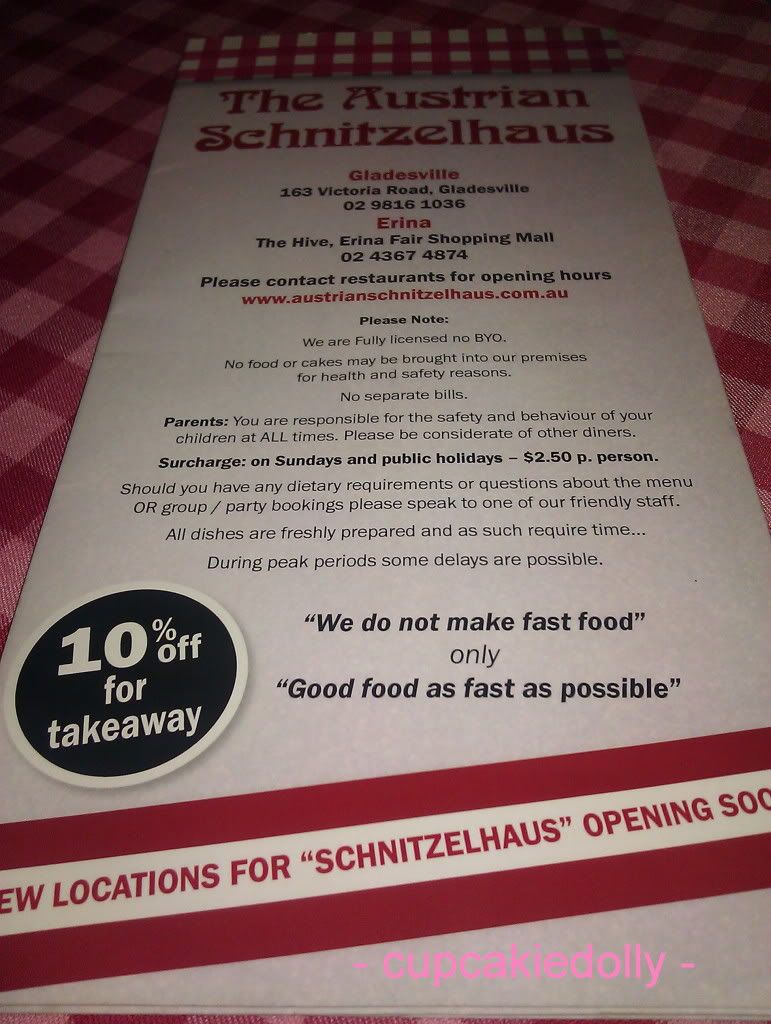 Due to our half filled stomachs we opted for two mains: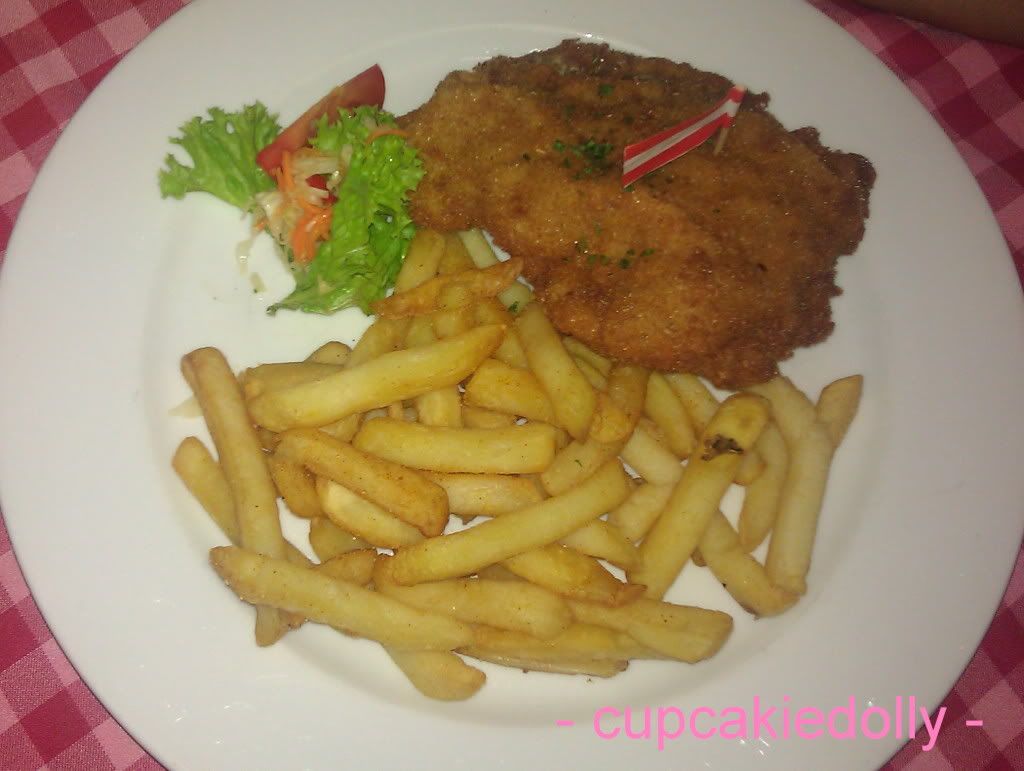 Cordon Bleu Schnitzel- $23.00 & Garlic Sauce - $3.00
Stuffed with ham and Swiss cheese, crumbled and shallow fried served with lemon wedges.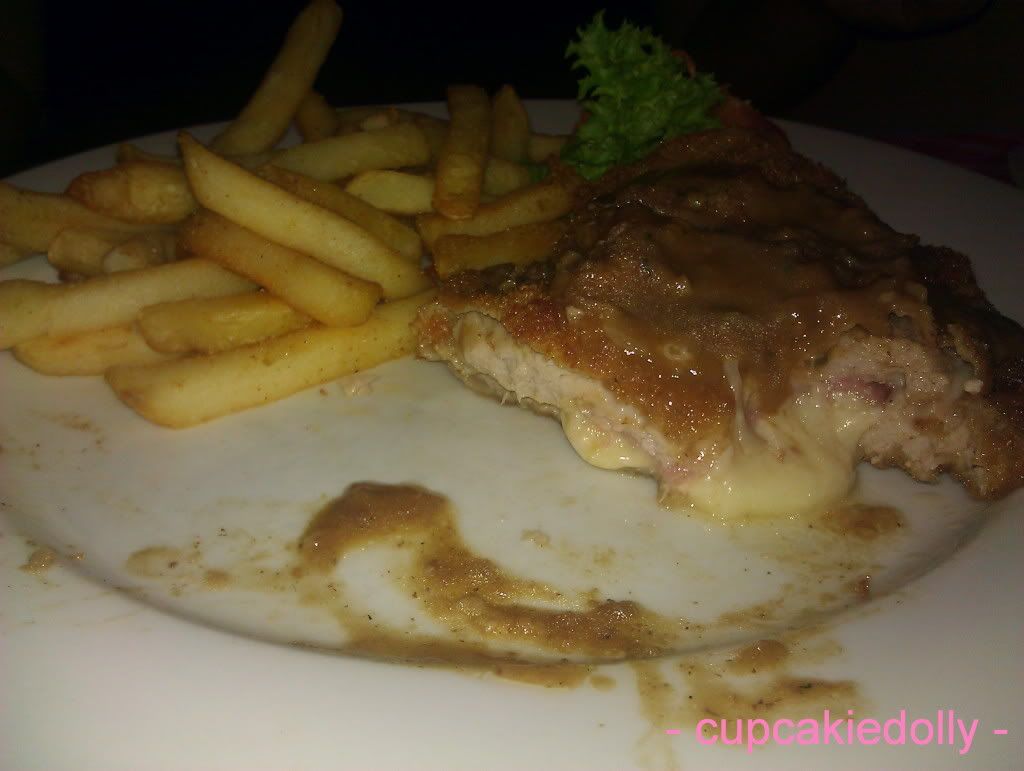 Cordon Bleu reminds me of my 21st Birthday Luncheon, this French inspired pork Schnitzel just oozed out in cheese and crumbled to perfection. The schnitzel itself was tender and moist dipped in garlic sauce, oh the joy!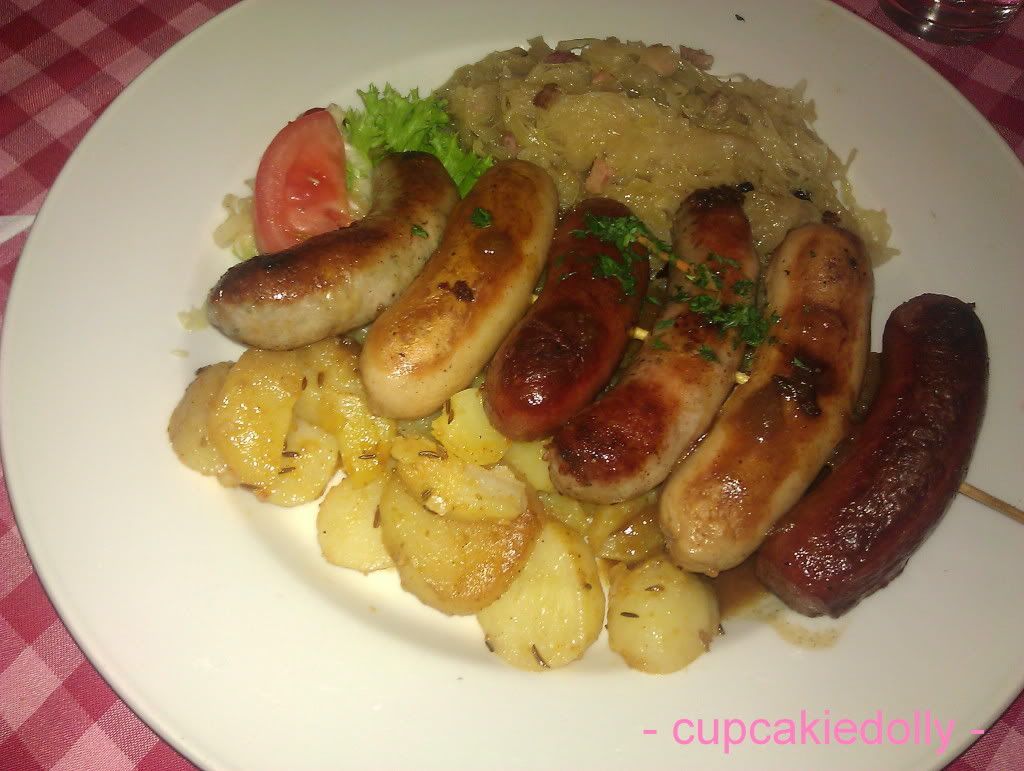 Sausage Platter - $19.90 & Red wine sauce - $3.00
Assorted German sausages grilled, served with sautéed potatoes and sauerkraut.
I can never surpass the famous wieners hehe...
This generous plate was a double serving of chicken, pork and frankfurts. The sausages itself were slightly on the salty side. The sauerkraut had diced pieces of bacon, which definitely gave it some kick and the potatoes felt so homely.
Sitting opposite to us were a group of guys, teasing each other about the Schnitzel challenge. It was hilarious watching them devour the 1 kg platter.. As our stomachs were at a 90% limit, we decided to order dessert so we could stay an inch longer to watch and hear the boys stuff themselves silly!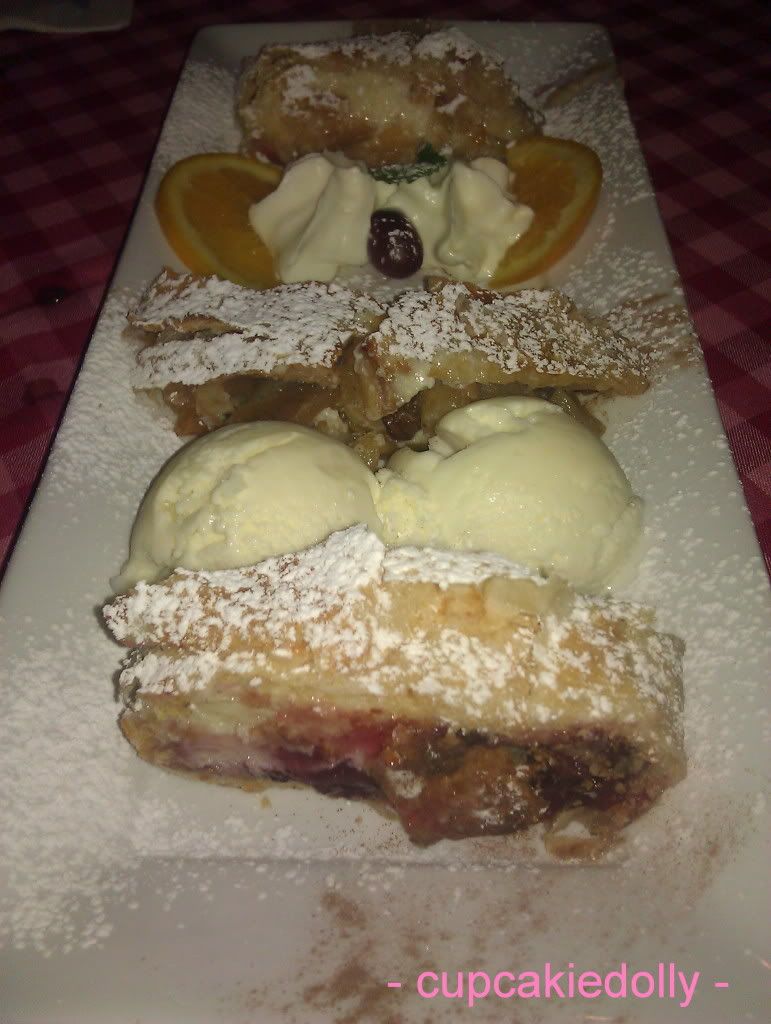 Strudel platter for 2 person - $16.90
Three types of strudel served on a platter with fresh whipped cream and ice cream
Cheese and Cherry Strudel – was quite sour for my liking,, Cheese and Apricot Strudel – tasted nice , Apple Strudel – the apple was definitely overcooked.
Overall the strudel pastry was very soggy, which was a total letdown. The ricotta cheese complimented the apricot strudel perfectly opposed to the sour cherry.
End Notes:
- Cupcakiedolly suggests: Cordon Bleu Schnitzel
- Nice atmosphere, family friendly
- Has a bar outside for those keen on drinking
- Slow service, staff seems overworked
Quote of the Day:
"We shape our buildings; thereafter they shape us"
- Winston Churchill
Love,
Dolly
Place:
http://www.austrianschnitzelhaus.com.au/