So on this particular evening, Dolly and I decided to catch up with our friends Milton and Jennifer after work. Seeing that we were in the city and not feeling any Asian food, but still wanted hearty food on this cold, wet and rainy evening; we decided to try out this tavern nestled in the heart of Sydney under the Allianz building.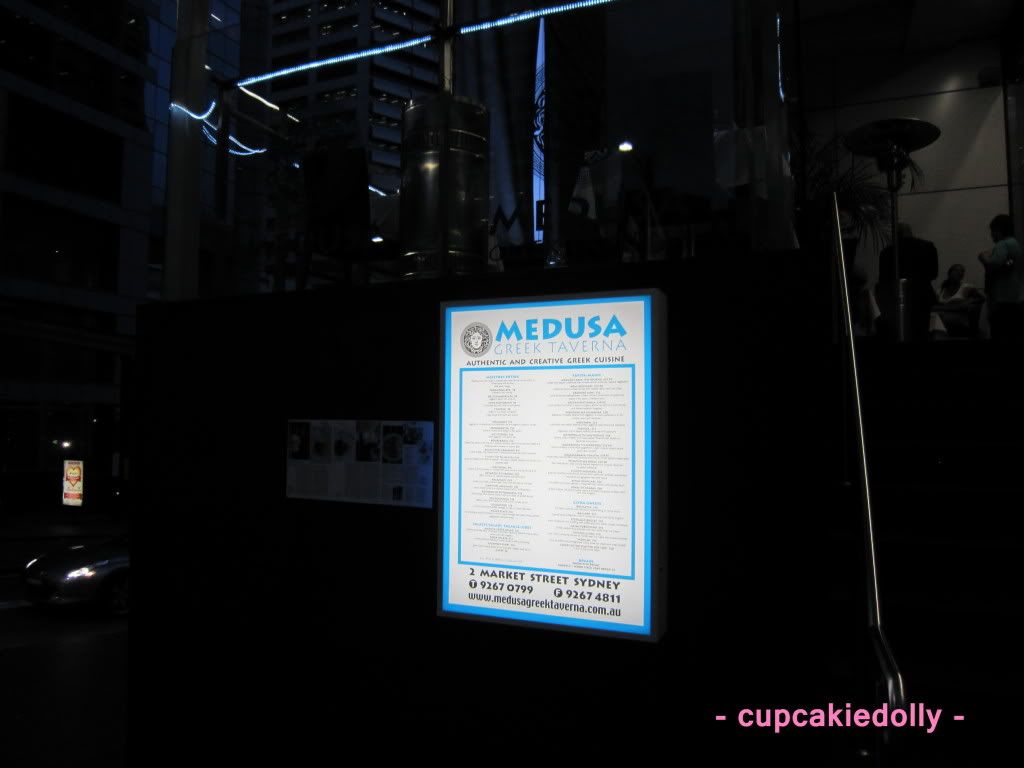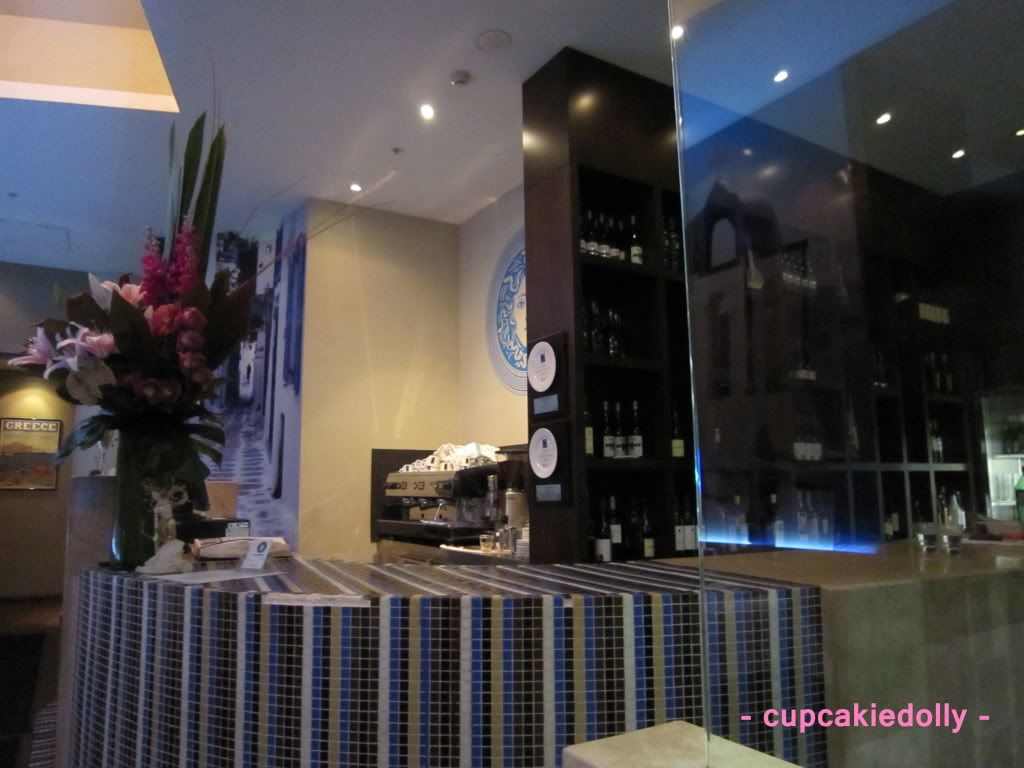 Jennifer and Milton had never tried Greek food before so we decided to try to give them a good impression of what the Greeks have to offer apart from Spartans and a rich mythology.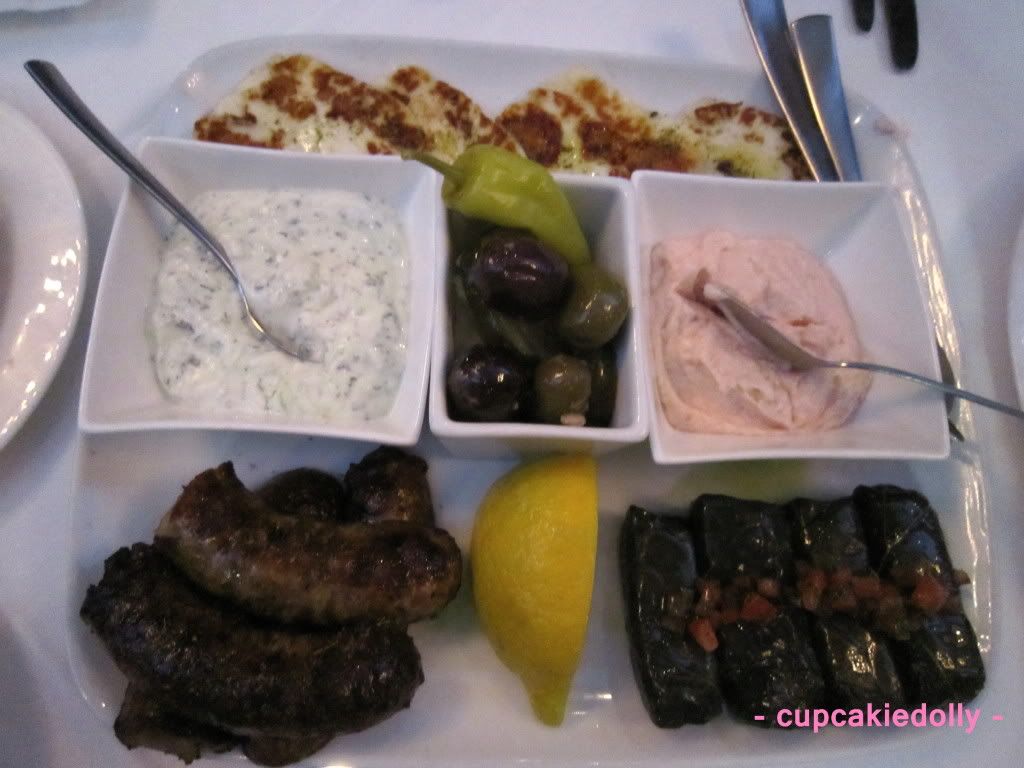 Mezze plate ($36.00)
taramosalata, tzatziki, halloumi, country style sausage, dolmades, olives, pickled
vegetables with pita bread
Our entrée was the Mezze plate which has become Dolly's favourite choice of entrée whenever it is offered. The tzatziki dip is one of the best we have tried with a rich acidity in the yoghurt and fresh parsley with a brilliant strong smell. We loved it so much that Dolly asked for a second plate of it! The Halloumi was another highlight with strong cheesy flavour to satisfy the tastebuds but leaving you wanting for more. The taramosalata (fish roe) dip was quite a surprise, especially since I'm not too much a fan of seafood. My first unknowing bite into the dip was of the mellow fishy taste to the fish roe which was not too overpowering, with sweetness in the aftertaste.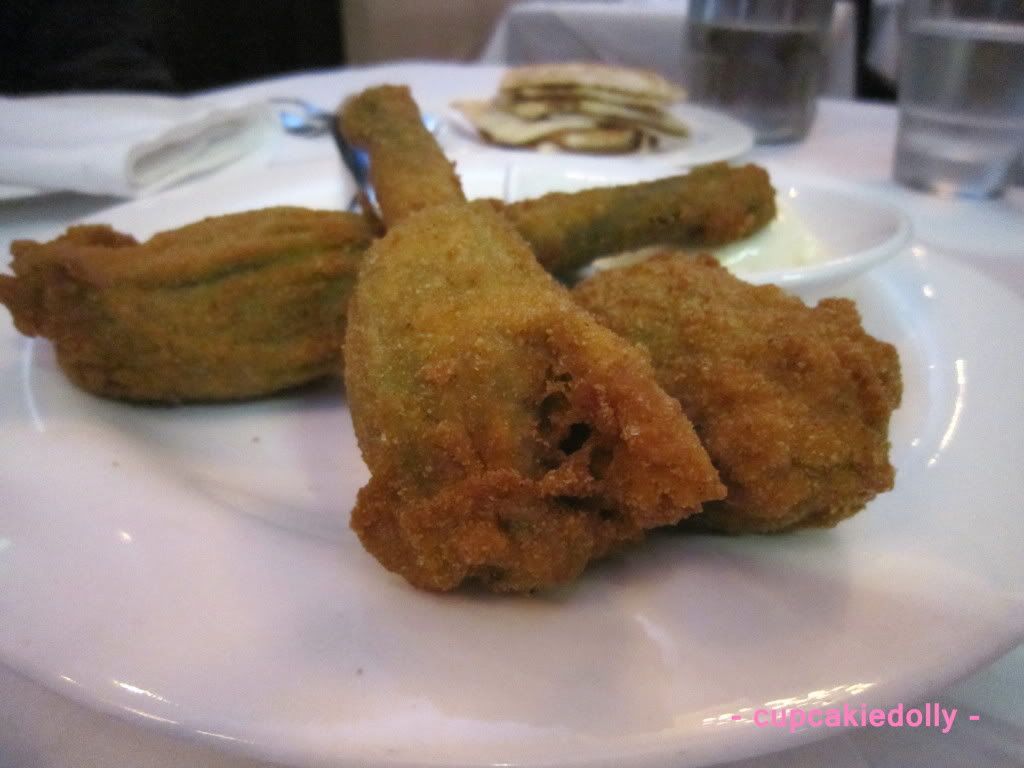 Special- Kolokithokorfathes Gemistes ($17.00)
Zucchini flower filled with ricotta, dill, rice, tomato lightly fried with lime/dill sauce
This was Dolly's first experience of Zucchini flowers, despite always longing to try them. Thankfully they did not disappoint, with a lovely crunch as you bit through the crumbed layer then followed with a spicy sour taste in the rice stuffing.
Paithakia ($29.50)
lamb cutlets, marinated in lemon, oregano, grilled, served with potato, grilled
capsicum and caramelized onion stack
I always have a soft spot for well made lamb, especially when Greeks make it, as my best lamb experiences have been with Greeks; and Medusa maintained the trend. The cutlets were very tender and juicy on the inside while the outside was crisp and crunchy. Coupled with the caramelised onions, each mouthful made me forget the rain outside, taking me to a warm spring day at a family bbq. The only bad thing I can say about this dish is that there wasn't enough!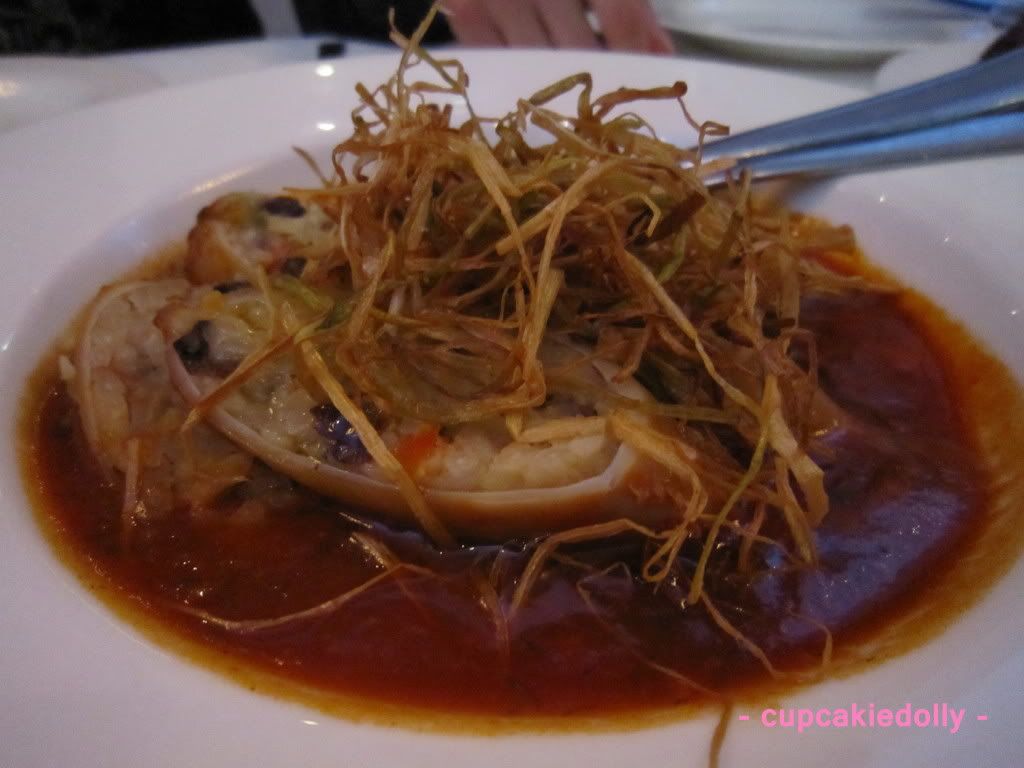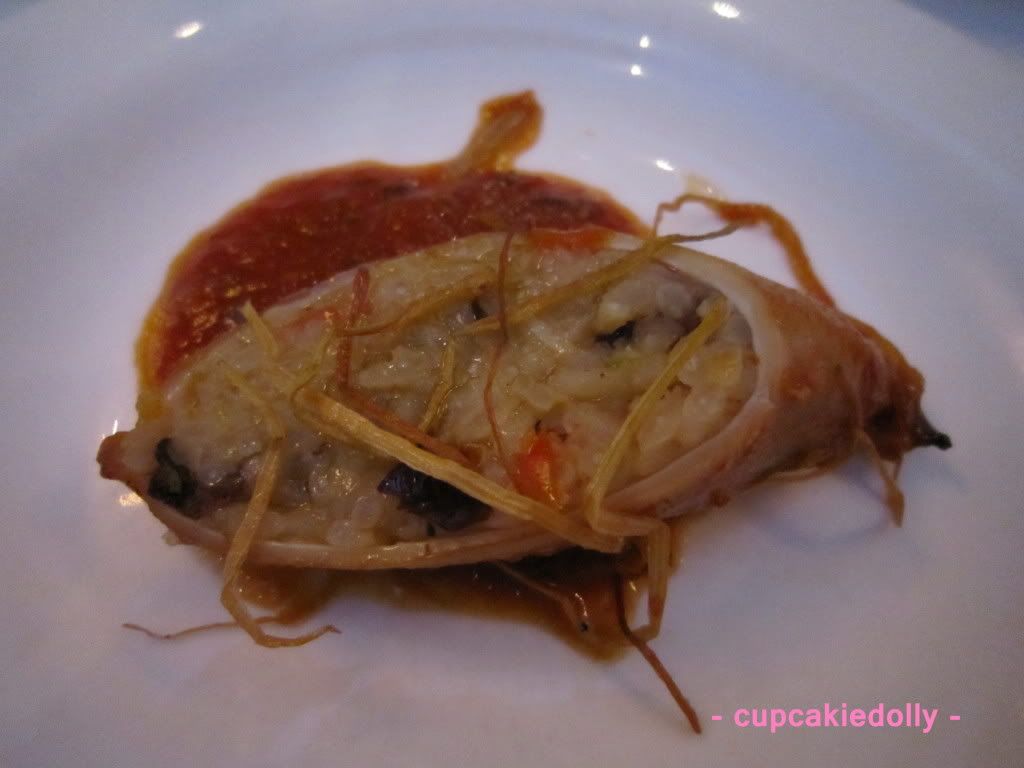 Kalamarakia Yemista ($29.50)
whole baby calamari filled with rice and sultanas on a chilli spiced tomato salsa
The baby calamari was overcooked and a bit tough, but the stuffing was really delicious with sultanas giving a sweet balance to the chilli and acidy flavours. However, I found the salsa quite salty and overpowered the stuffed calamari.
Endnotes: A surprisingly good Greek restaurant with very lovely waiters and you get nice mint Turkish delights at the end of your meal!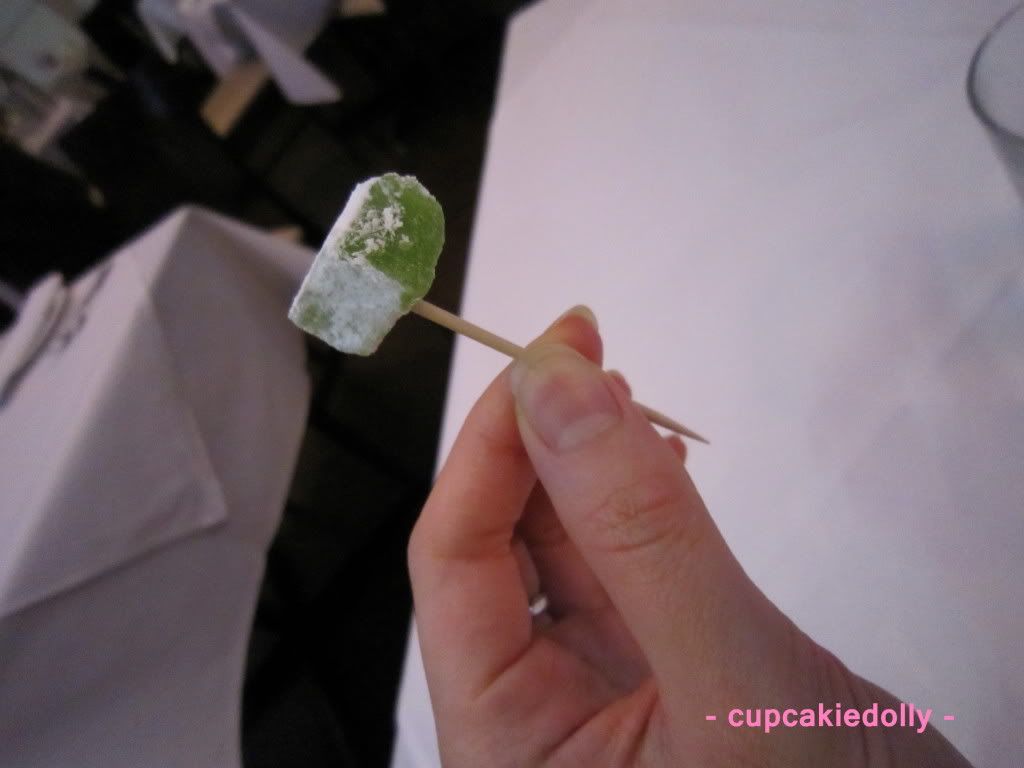 Love,
Ken