When i was a young girl, i religiously glued my eyes against the tv watching Jamie's kitchen every single week without fail, little did i know that i could dine in one of his restaurants in Sydney.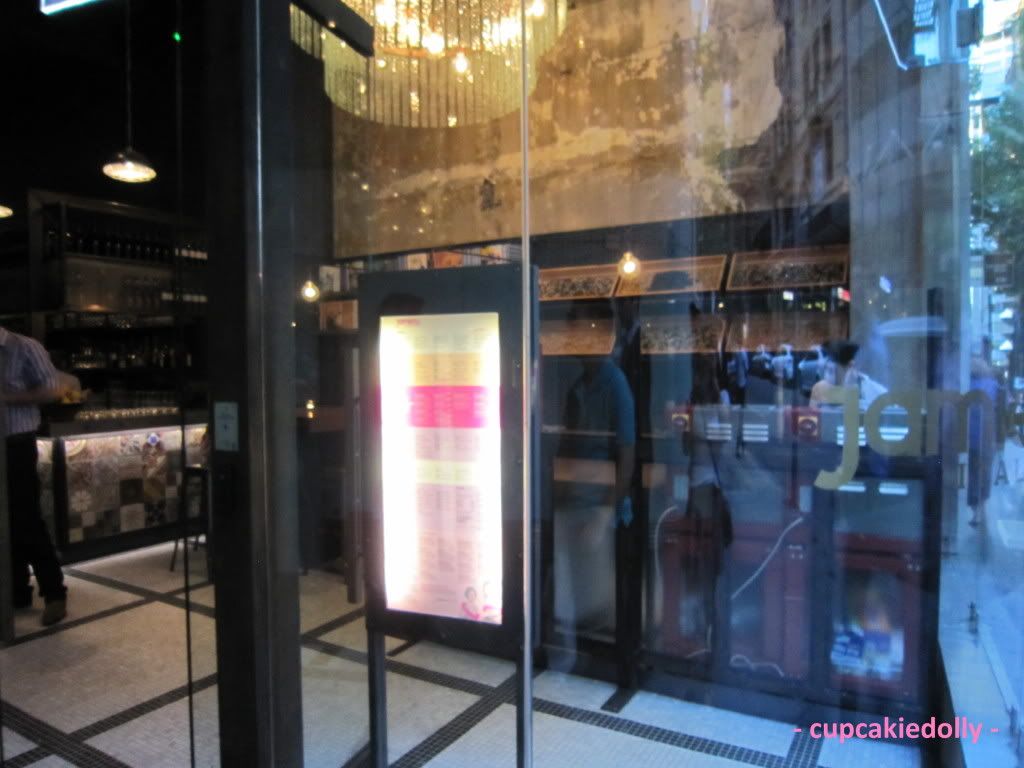 Ken and i were at the Night noodle markets last night (my first time) when we bumped into the beautiful Jing, who informed us of Jamie's kitchen.They had a training night 50% off the bill.
Oh didn't our eyes glitter in joy!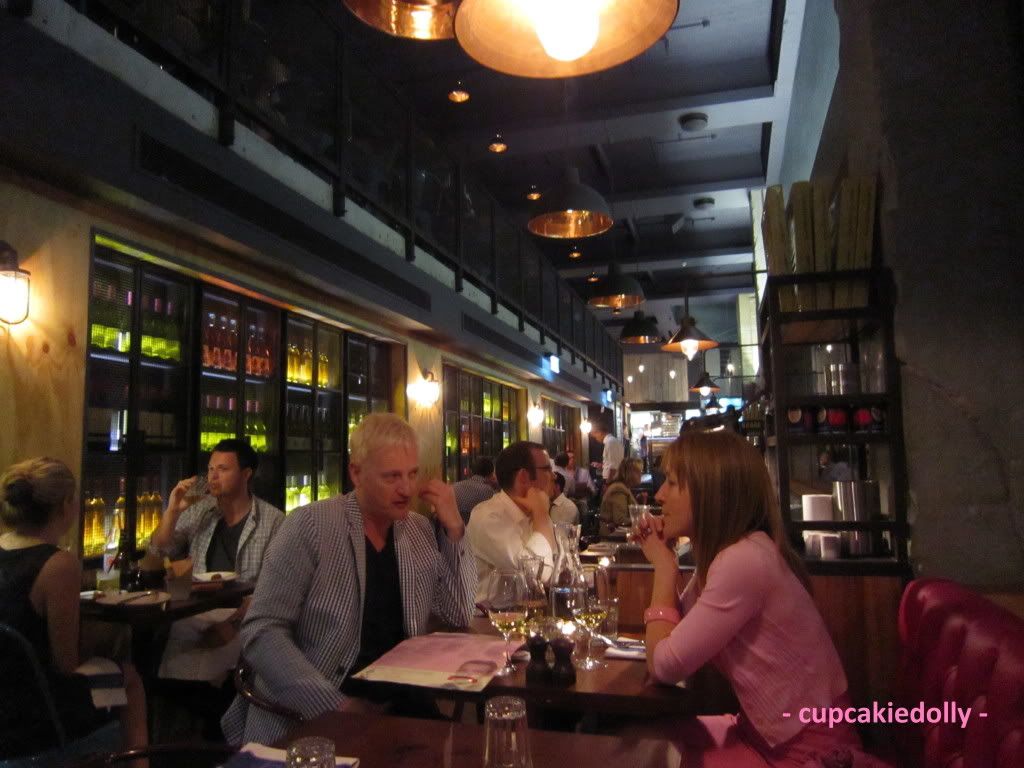 Arriving to the restaurant we bumped into a familiar face, Rachel then other bloggers started to come! Nice to meet you Stephanie and Karen.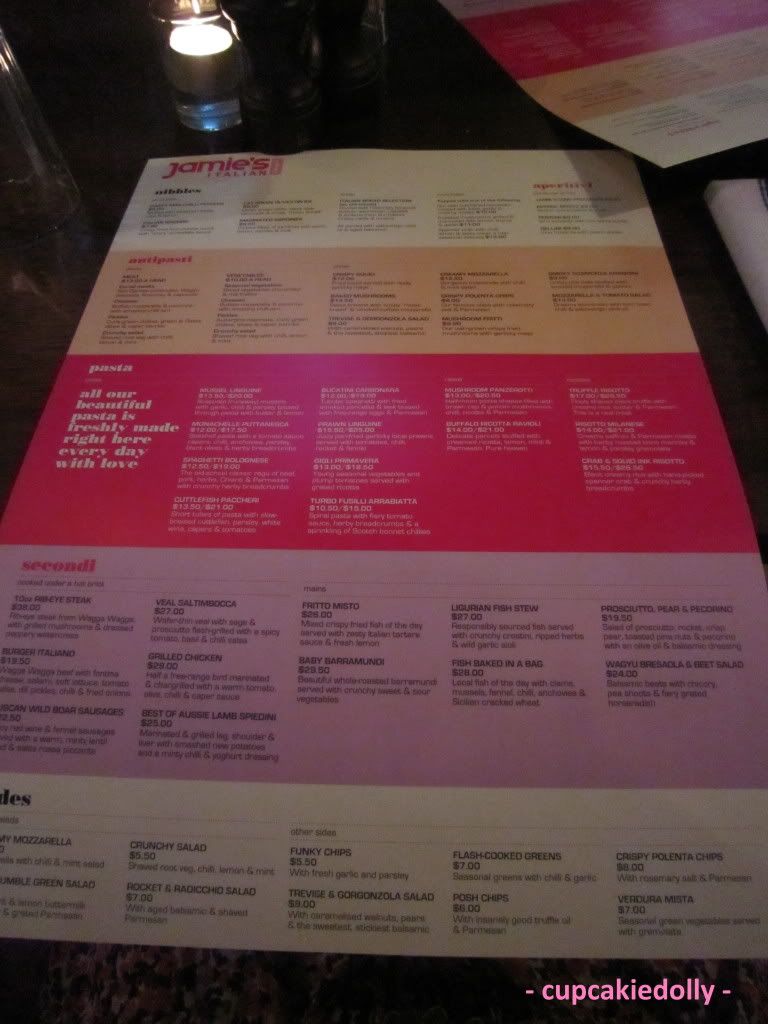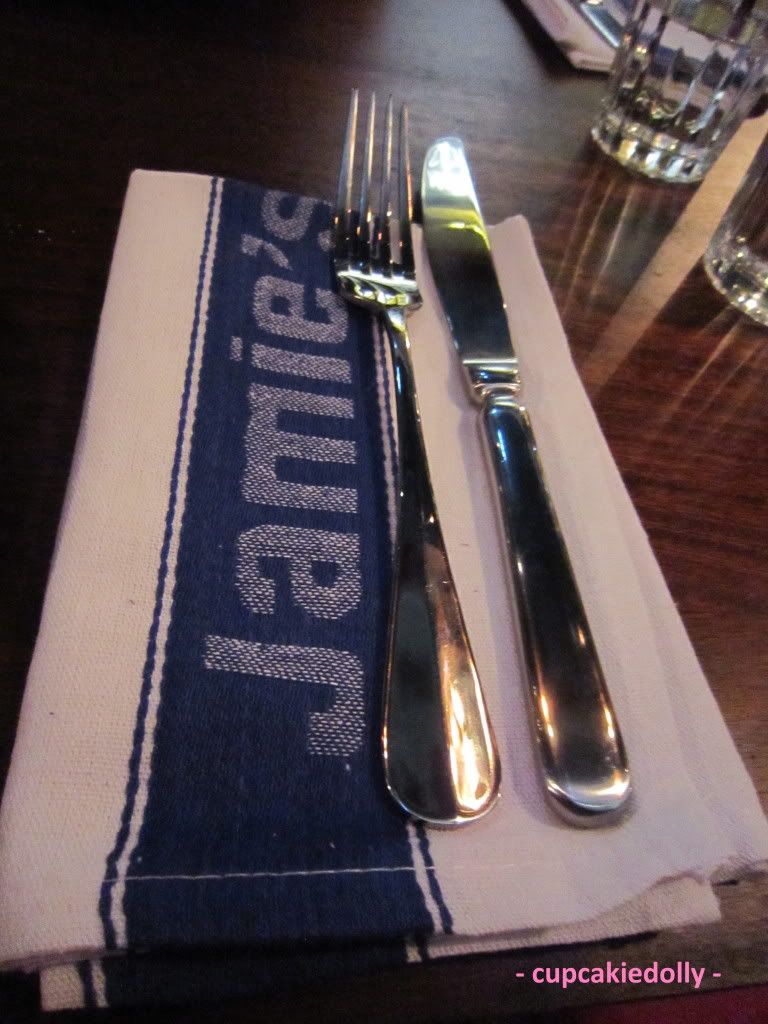 Okay lets get to the food...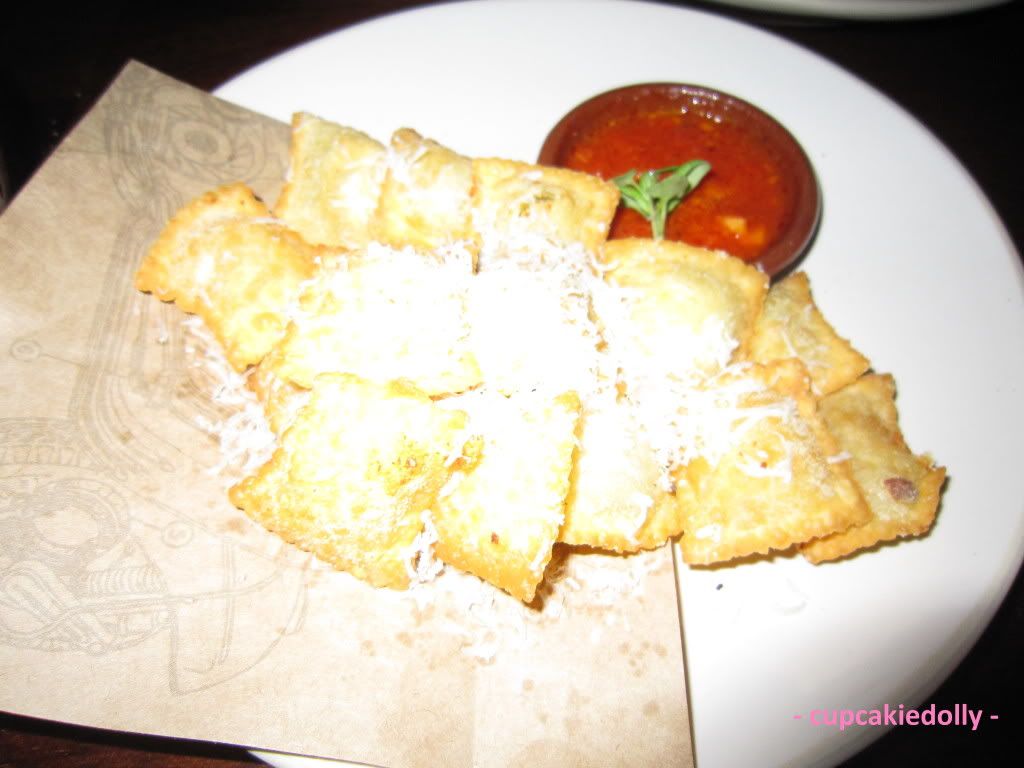 Italian Nachos $7.00
Crispy fried four cheese ravioli with 'angry' annabiatee sauce
These acquired an interesting taste, the parmesan cheese was the most prominent of them all, it wasn't as crispy as I'd thought, eat these asap otherwise they'll swell down!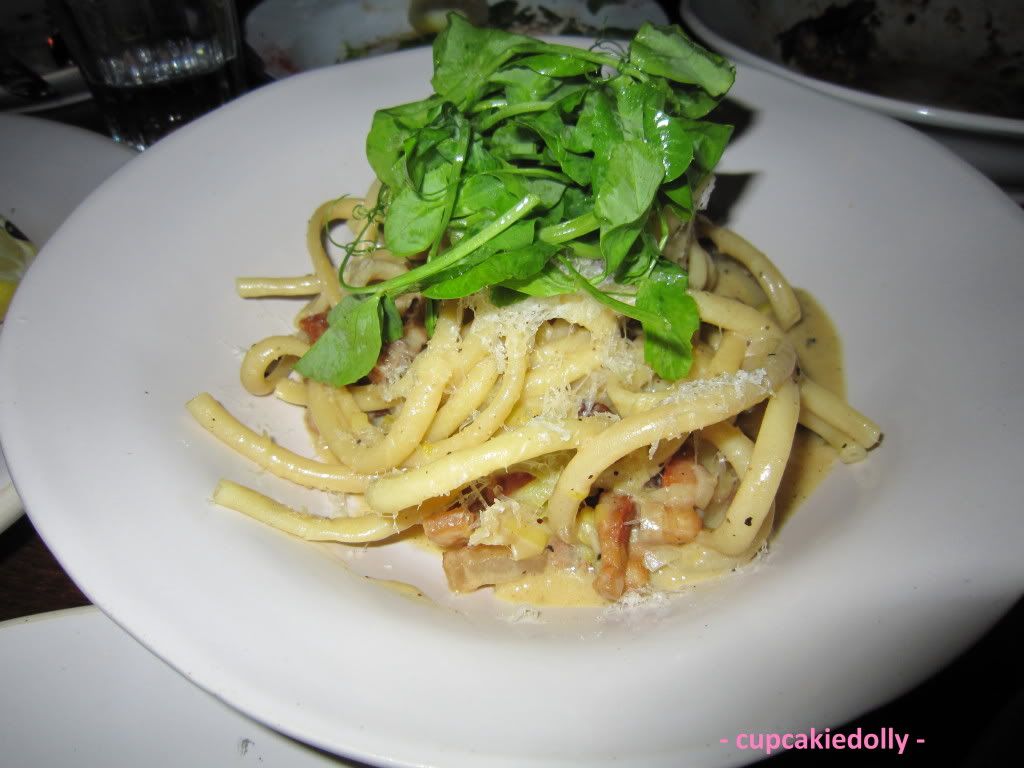 Bucatini Carbonara $19.00
Tubular spaghetti with fried smoked pancetta & leek tossed with free-range eggs & parmesan
The tubular spaghetti acted as a novelty and was a bit undercooked. Though I guess we all are guilty of overcooking our pasta! The sauce was nice and mild, the pancetta was rich in layers of fat >.<.
Personally I think Ken does a better job!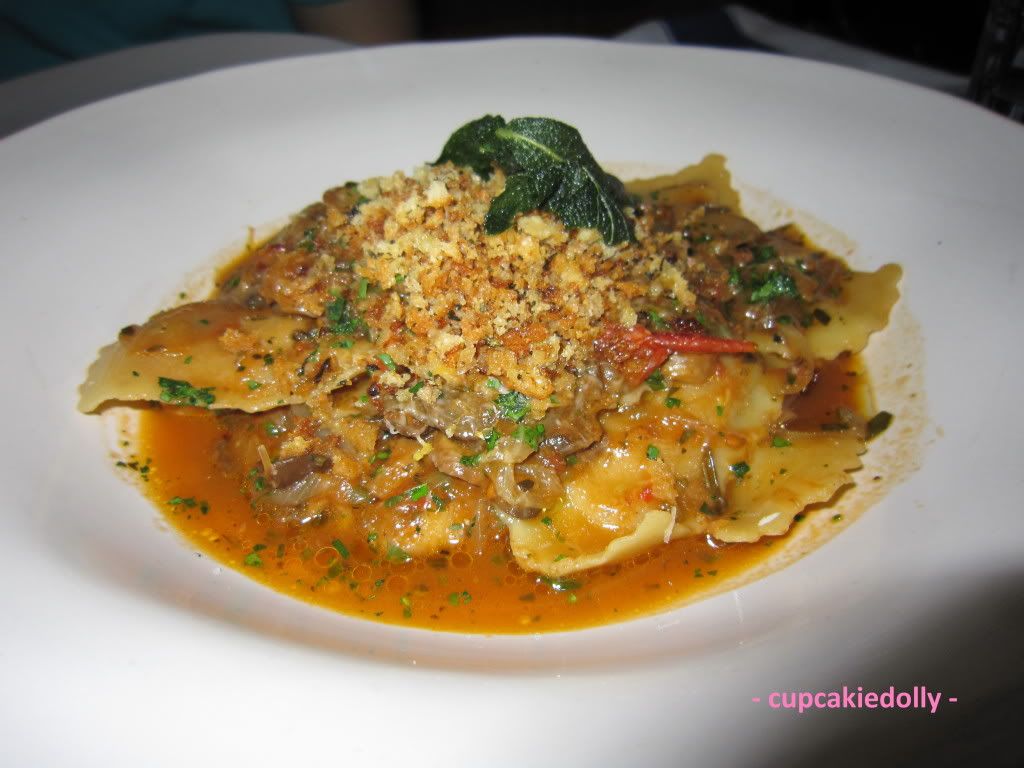 Mushroom Panze $20.50
Half moon pasta shapes with brown cap & porcine, chilli, ricotta & Parmesan.
The pasta was generously topped with mushroom, and bread crumbs which gave it that extra crunch!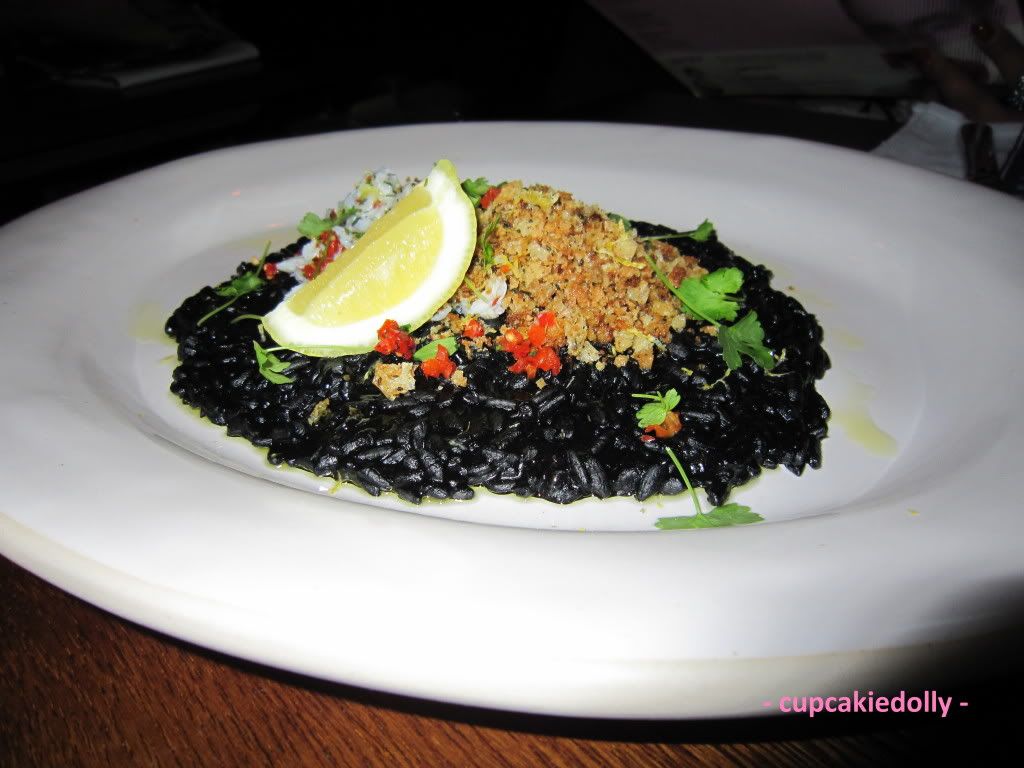 Crab and Squid ink risotto $26.50
I found the risotto slightly under flavoured, until the waiter came back and told us to mix it up, it definitely gave someone a burnt tongue!
The additional bread crumbs gave some umph to the dish! I loved the crunchiness!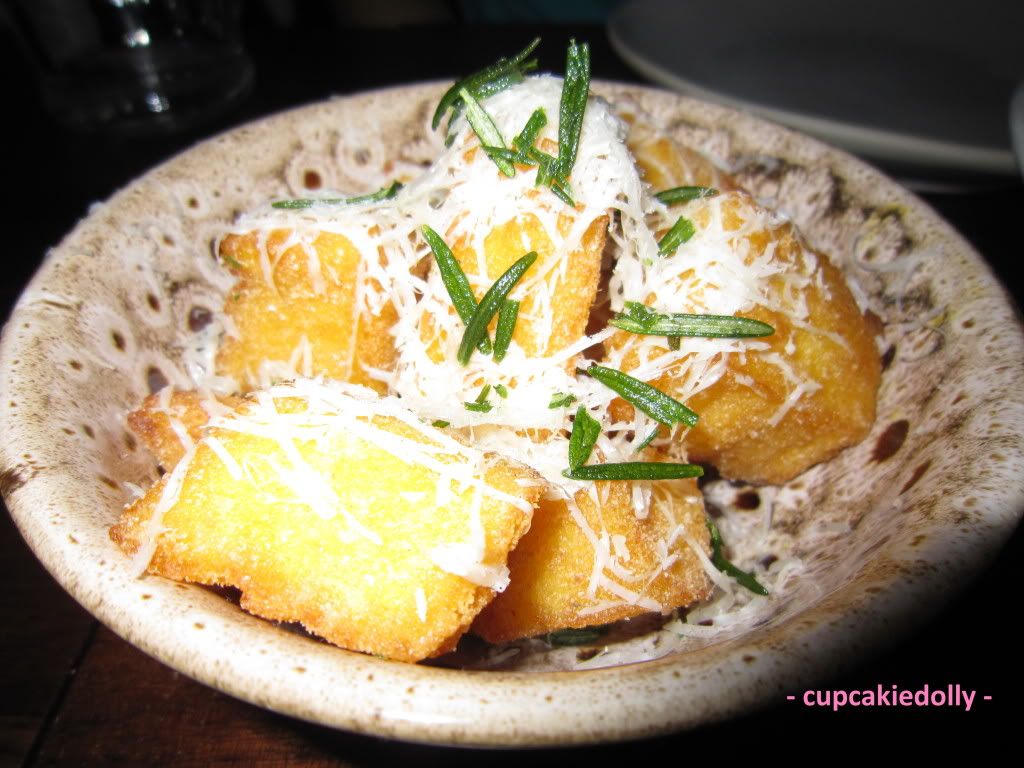 Polenta chips
The polenta chips were topped off with parmesan and rosemary. These were a nice side to balance the pastas, Stephanie really enjoyed it!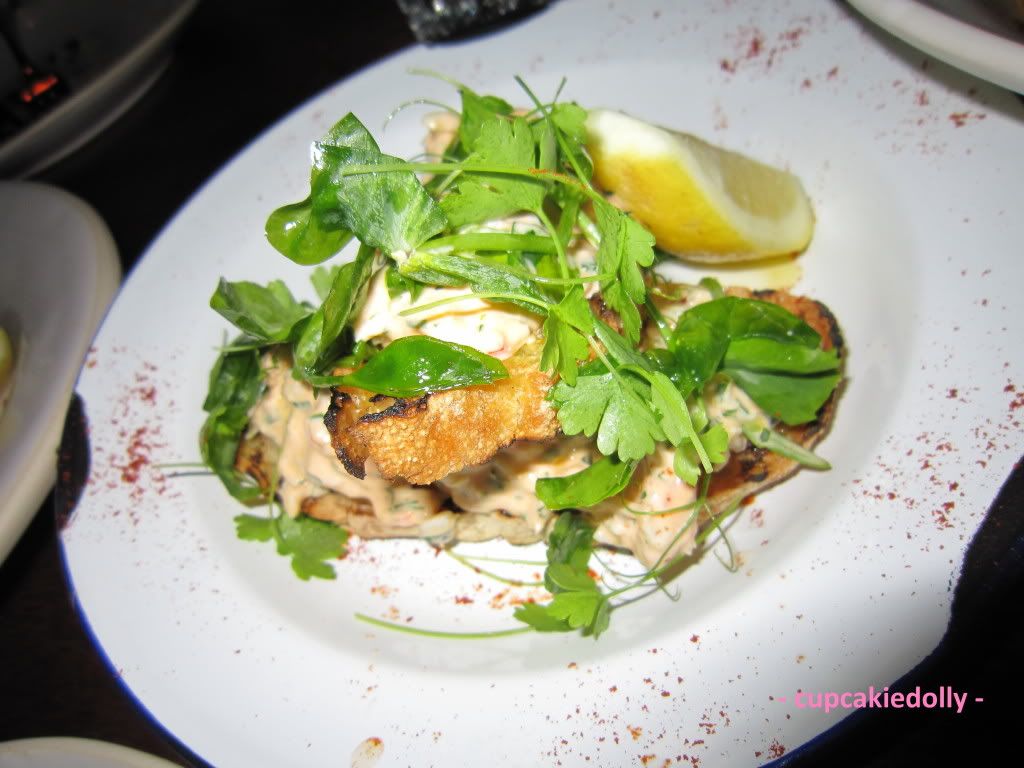 Bruschetta with crab
The Bruschetta was generous topped with spanner crab, it was so fresh and tasty!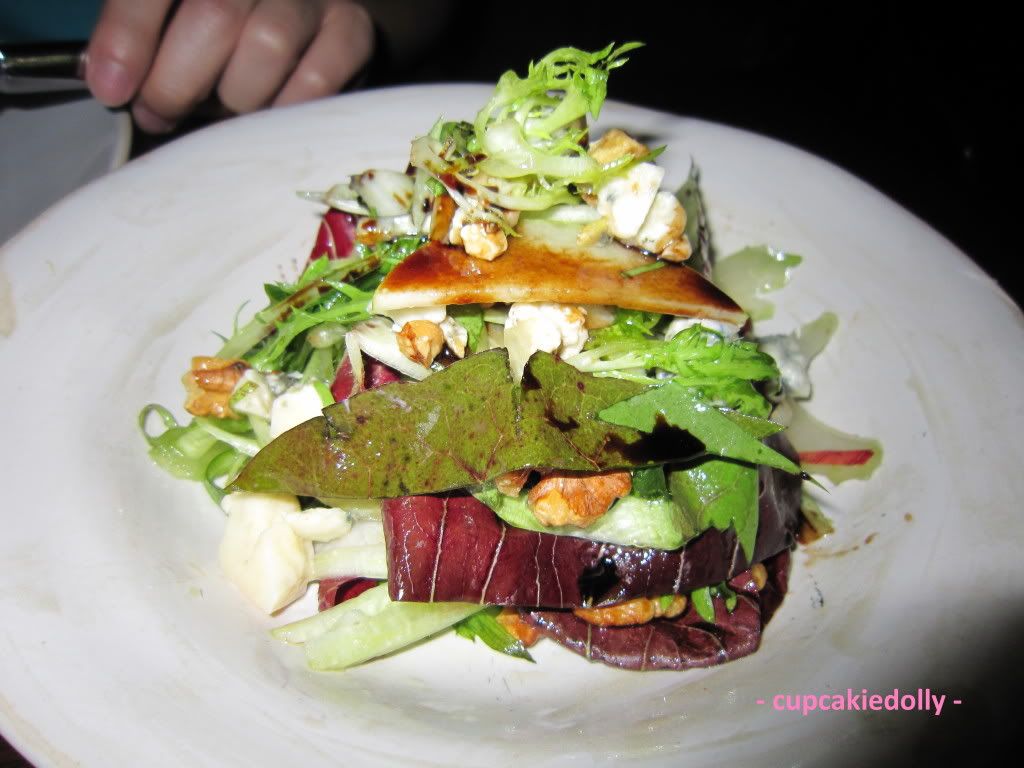 Trevise & Gorgonzola Salad $9.00
With caramelized walnuts, pears & sticky balsamic
This salad was a lovely mix in flavours, the pear was as crunchy as expected though complemented well with the dressing!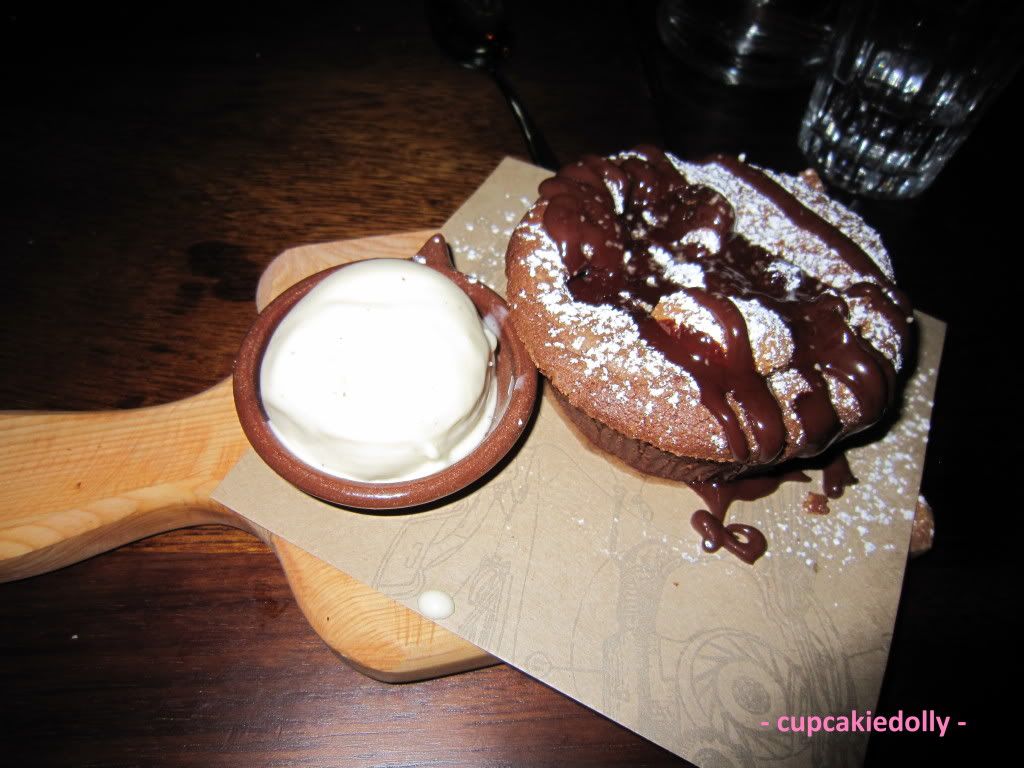 Chocolate brownie with vanilla ice-cream
This muffin like brownie had a crunchy top, drizzled with dark chocolate on top, definitely heaven sent!
The brownie was so decadent in chocolate, i must confess one couldn't finish a brownie!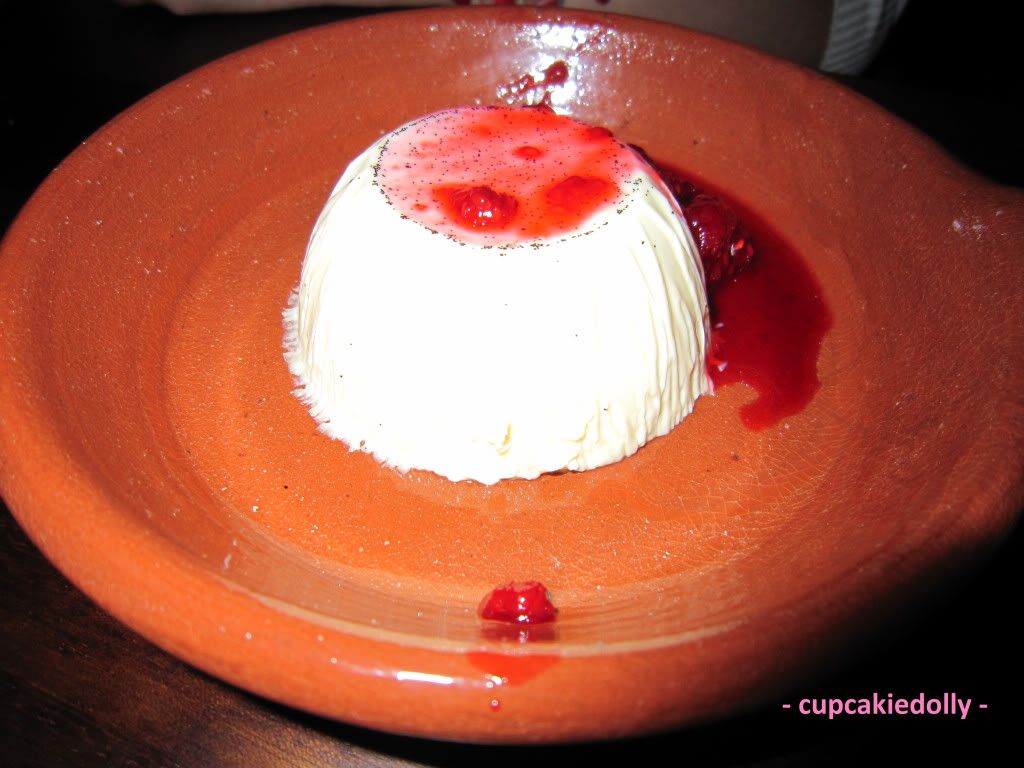 Raspberry Panacotta
The panacotta was rich in cream and topped with raspberry compete, it possessed a very light vanilla flavour than I imagine.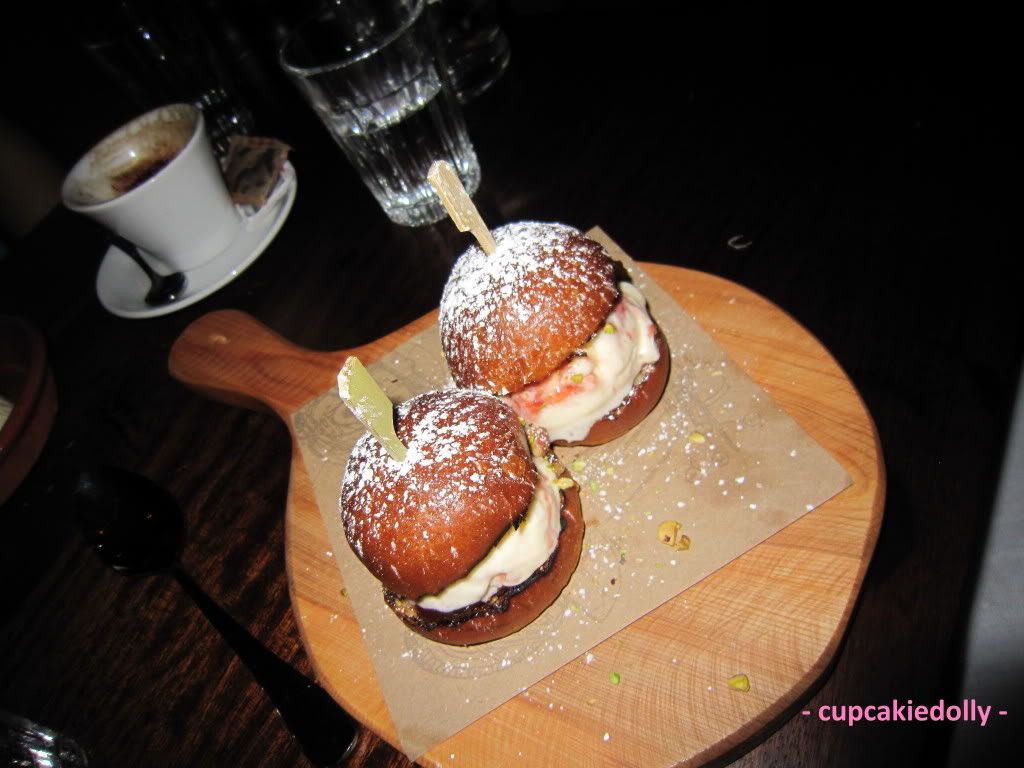 Brioche and ice-cream
These hamburger likes were filled with ice-cream, orange, pistachios. I found the Brioche a bit dry and hard yet very cute.
End Notes:
- Nice ambience, very relaxed
- Recommended : Trevise & Gorgonzola Salad and Chocolate Brownie
Quote of the Day:
With Love,
Dolly
Place:
Jamie's Italian
107 Pitt Street Sydney 2000
-Official opening 24th October 2011