On a cold winters night me and my friend were set for Hurricanes, though due to the wait we opted for Meat and Wine Co.
Unlike Hurricanes, the atmosphere here is quite trendy and high class, though did the food live up to its name?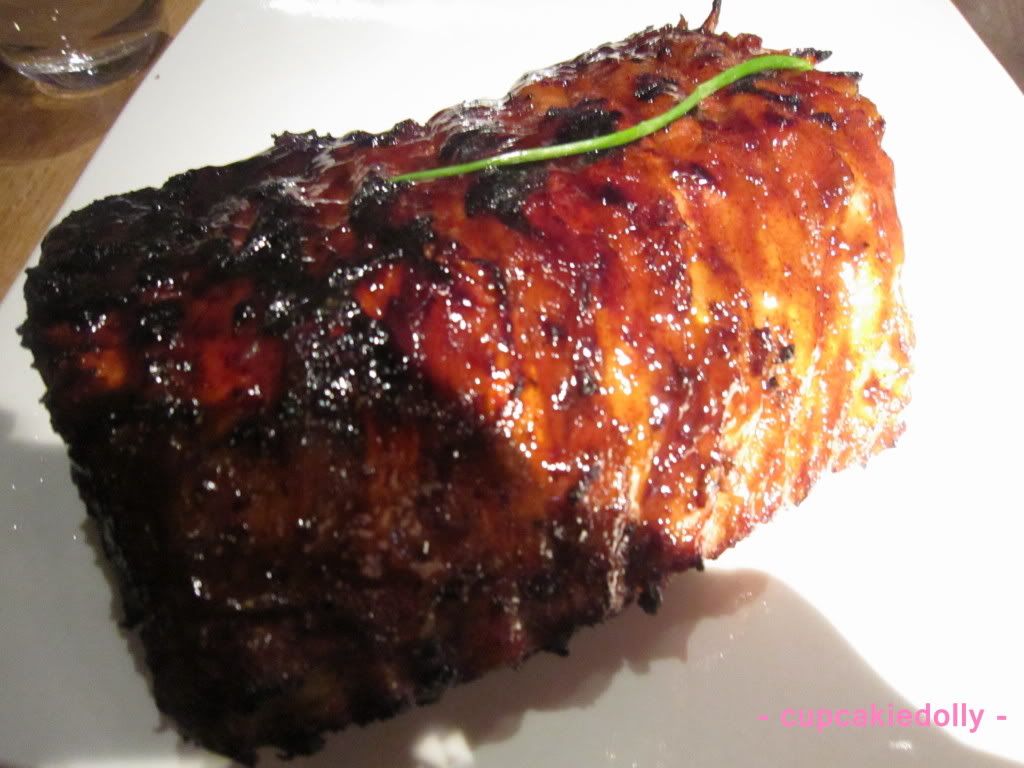 Pork Ribs $37
The pork ribs were perfectly glazed, but unfortunately over cooked. The meat didn't fall off the bone *sad face*
Lamb Ribs $29
The lamb was chewy and a bit under flavoured, though it still tasted quite decent. The ribs were accompanied by garlic mash, delicious!
End Notes:
- Nice ambience
- A bit on the expensive side
- Service was great
Quote of the Day:
"Nothing is more difficult , and therefore more precious, than to be able to decide"
- Napoleon.
With Love,
Dolly
Place:
http://themeatandwineco.com/