So after a nice church service at West Ryde (Christmas Day), Dolly and I pretty much had the rest of the day to chill and enjoy the beautiful sunlight. So after hanging out in the shade of trees in Boronia Park, we or I finally got hungry and so we went to Eastwood in search of lunch. Seeing as mist restaurants were closed or pretty crappy, we went to this quiet restaurant opposite Eastwood station.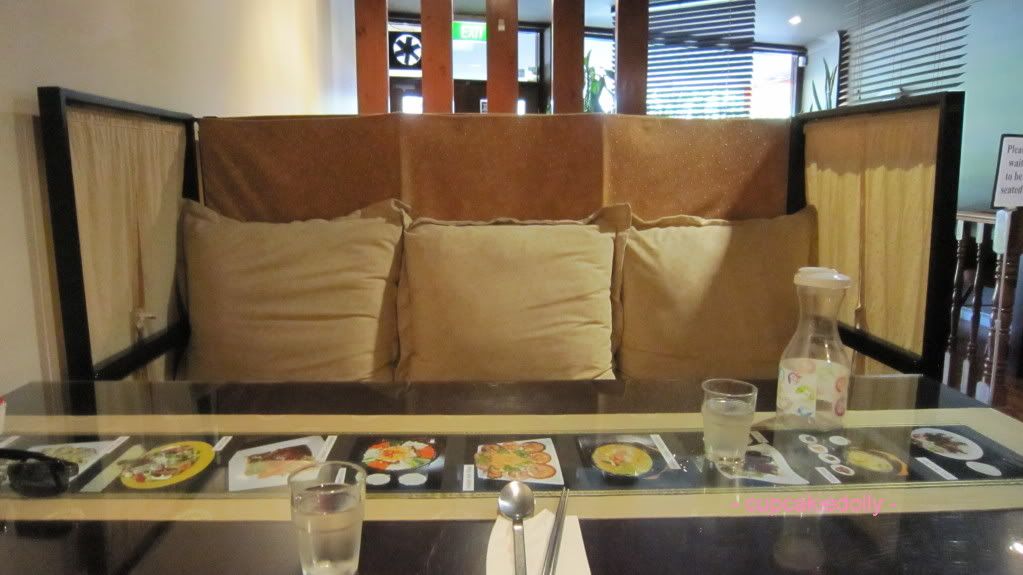 One awesome thing about this restaurant is the many booths it has, that partially seclude one set of customers from another group…so you kinda get some privacy when dining.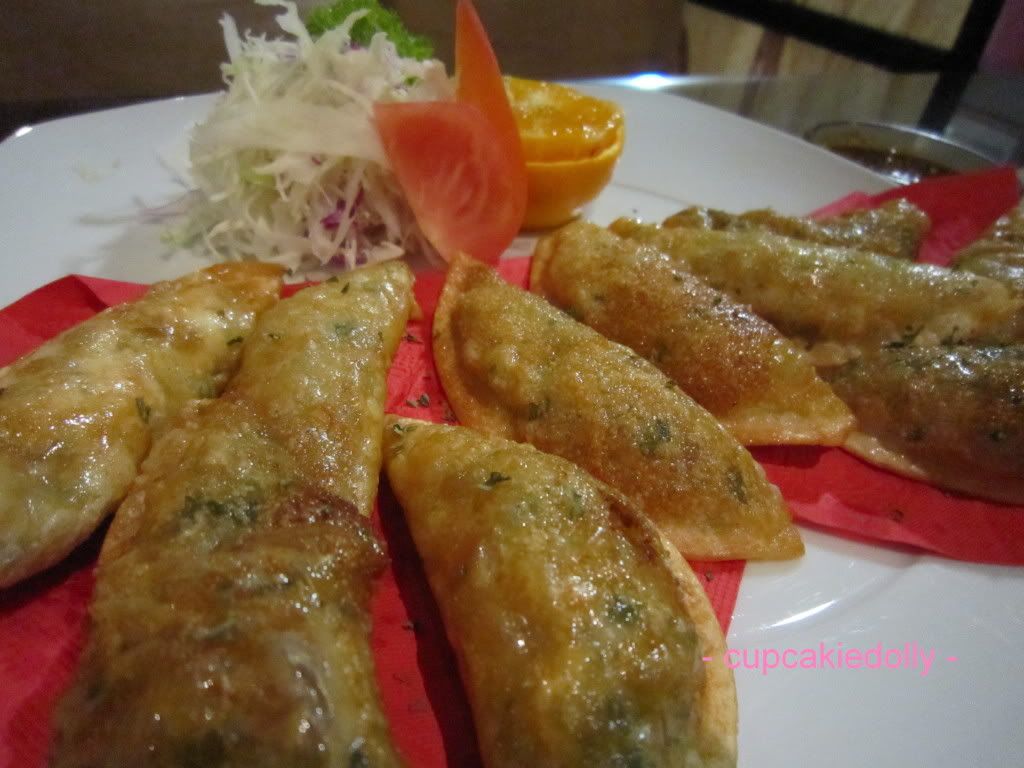 Fried Dumplings - $10.00
First for entrée, were fried dumplings…Korean style. These were quite nice as I personally have a preference for fried dumplings over steamed but the thing that won this dish over for me was the dipping sauce; it had chilli, soy sauce, sesame and a few spices that gave a bit of an explosion of flavour in your mouth!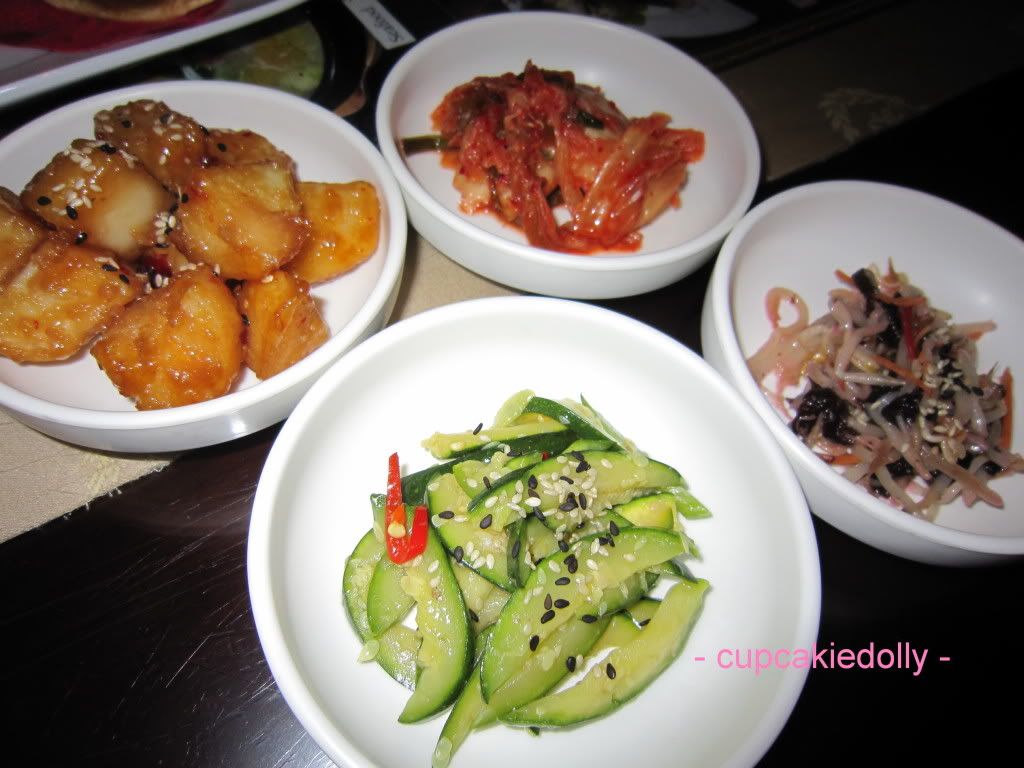 Side dishes -wise they were all pretty standard style Korean side dishes. Though Dolly loves the honey soy potatoes which mind you are very nice, I believe we ended up ordering 3 dishes of this again. (Dolly - one thing i love about korean FREE FREE)
King Grill - $46 for 2
(A combination of spicy pork ribs, Kkomz drumsticks, Kalbi, Sausage and Bulgogi skewers served with a side salad)
For the main, we shared the King Grill and heck yes it was fit for a king. I'm sure there was a kilo of meat on that platter; it even needed a trolley to be delivered! So there were Kalbi (sweet beef paddies), Bulgolgi skewers, spicy pork ribs, and spicy chicken drumsticks. The ribs ended up being overcooked and were tough to eat. However the kalbi and the skewers were very good, especially when dipped in the extra salad dressing that we asked for. BBQ food is good but gets dry when you eat too much so dipping it into the creamy salad dressing gave the meat a good balance to its dryness and added extra flavour! Definitely a must try!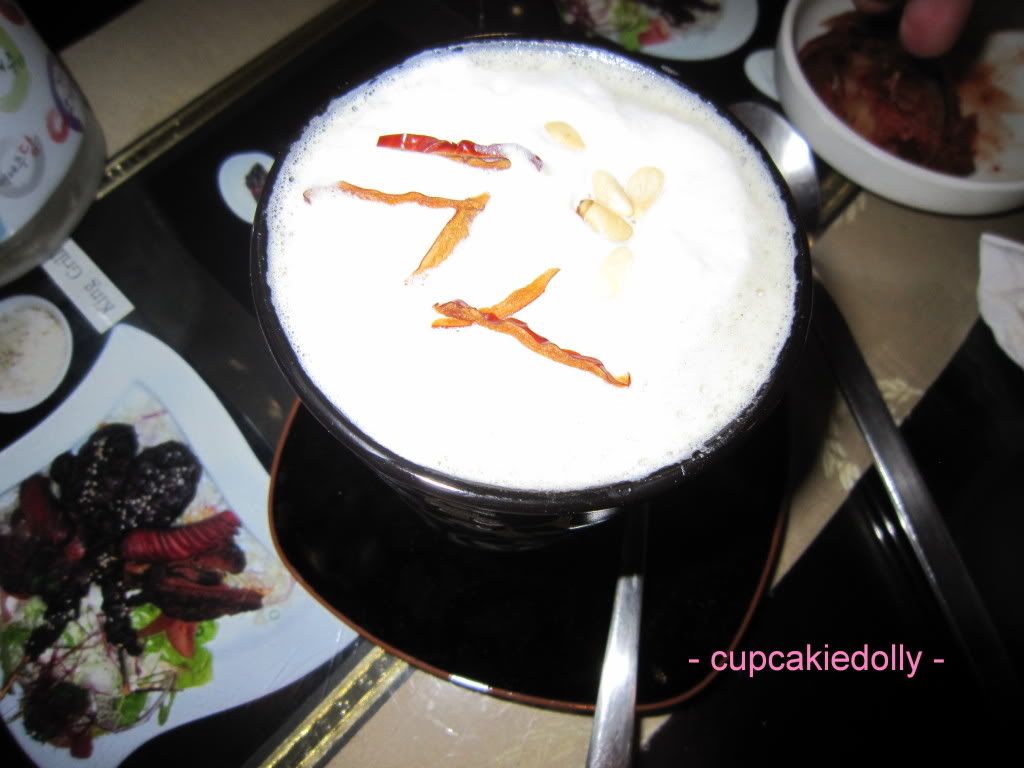 Black Sesame Tea - $6 ish
To top it off Dolly tried the Black sesame tea, which is very different and delicious to drink. But did remind me of the powdered milk that you get from the sachets.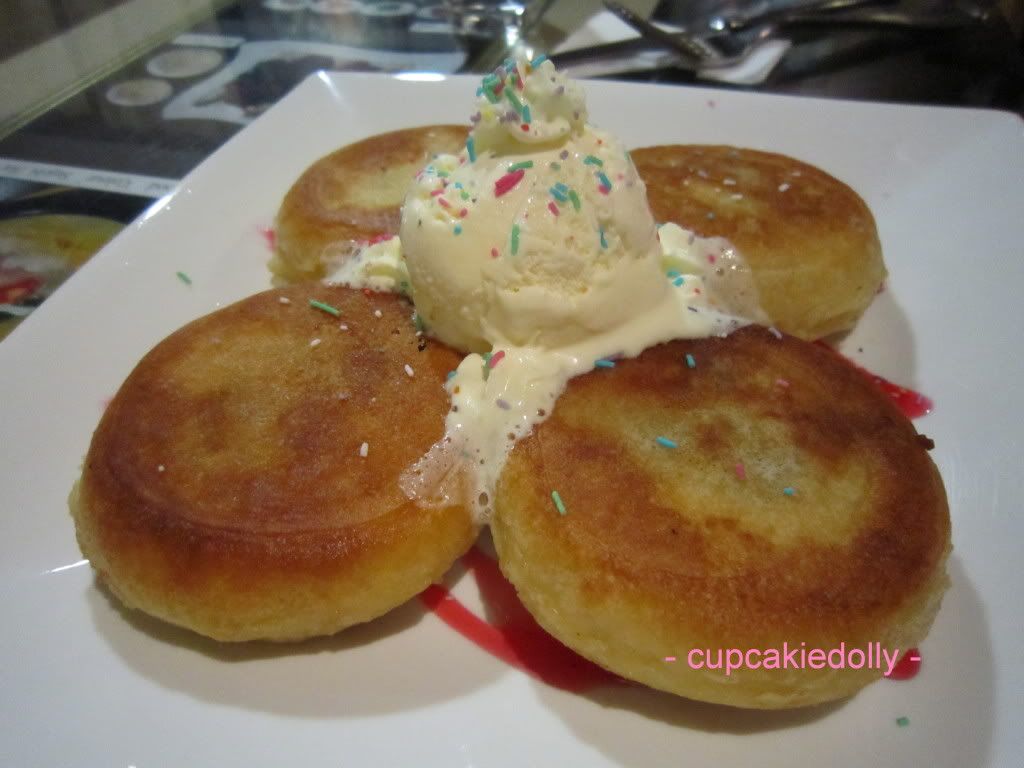 Sweet Potato Pancakes - $8
After struggling to finish the king grill and the salad that came with it, we decided to off our Christmas lunch with dessert…a purple sweet potato pancake with ice cream. We thought it was only a single pancake but it turned out to be 4! They were very delicious and sweet, the batter was very fresh and well cooked, and turned out to be my favourite part of the dessert cos it was so crunchy!
All in all, a very nice place to dine in the quiet of Eastwood and very generous servings, so be aware of how much you can devour! Will I come here again? Yes of course so many other interesting things to eat and beats all the other restaurants in Eastwood! Also its good value for money!
Love,
Ken
Place - Chocolate Kkomz - Directly opposite to Eastwood station